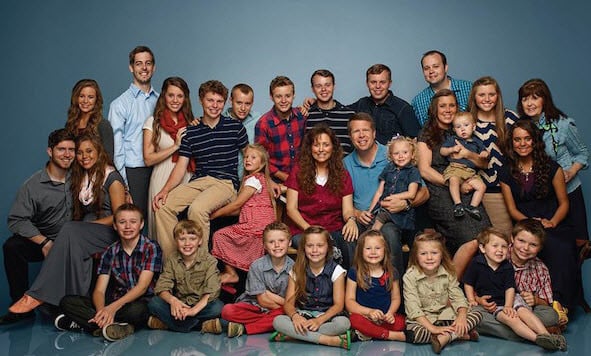 That was fast.
The eldest child of Michelle and Jim Bob Duggar, Josh, is about to become a dad again. Josh and his wife Anna have announced they're expecting their fourth child on Twitter.
"We are so excited to announce…we're pregnant! #4andCounting #BlessingfromTheLord @joshduggar #19Kids," Anna wrote on Tuesday night.
The pair already have three children, MacKynzie, 5, and Michael, 3, and Marcus, 18-months.
In a video message shared on the TLC website, Anna reveals her pregnancy hasn't been easy as she explains, "I am nine weeks pregnant and I'm having a lot of morning sickness, so it is difficult, but it's good because I know that good things are happening."