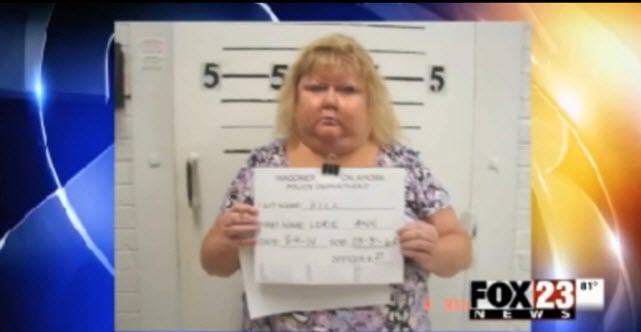 It sounds like it is a promo for a film…but it isn't. It's real.
Lorie Hill, 49, showed up to her first day on the job as a teacher at a high school in Oklahoma. Drunk.
She skipped checking in with the Principal, and instead found an empty classroom and claimed it as hers.
She then reportedly proceeded to take off her pants.
While this sounds like a scene out of the movie Bad Teacher, it is real.
According to law enforcement officials, who were called by the Wagoner High School staff witnessing the event, Lorie was intoxicated on her first day as a high school teacher.
Wagoner Police Chief Bob Haley said they found vodka in her car.