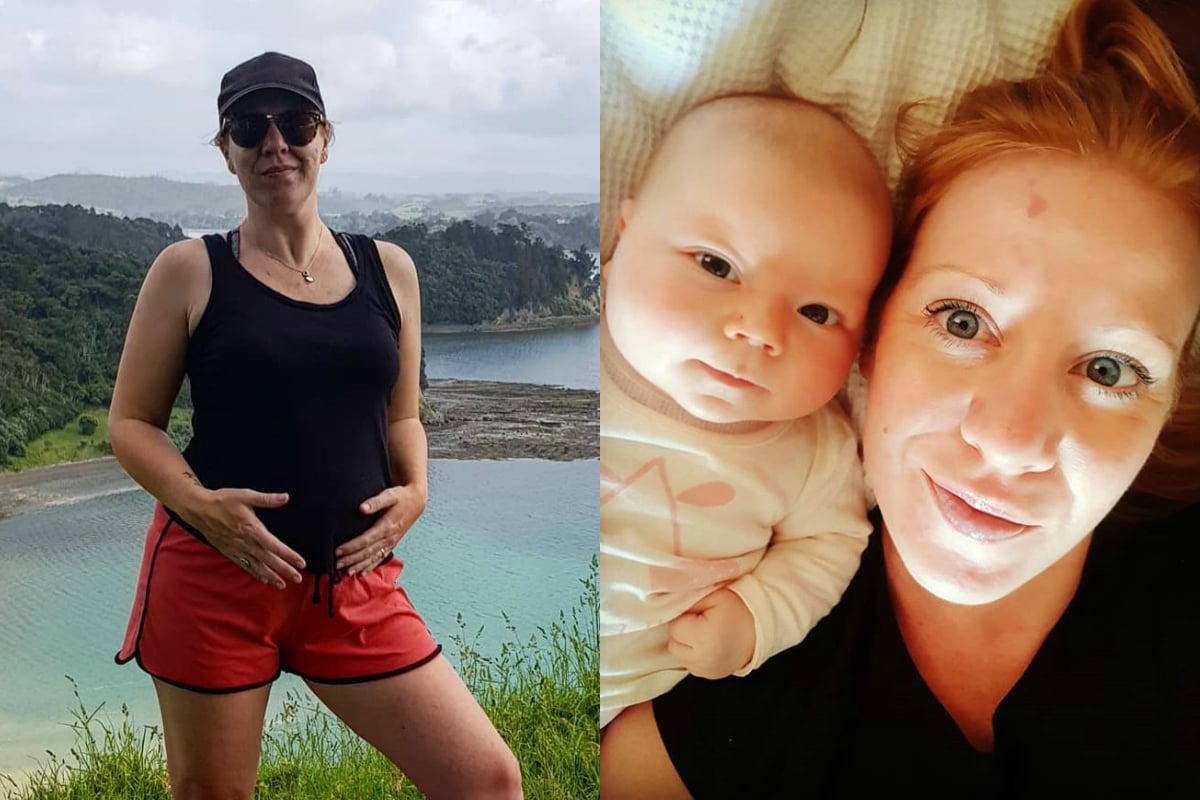 There's a scene in the '00s movie Coyote Ugly where all the bar girls lose their minds when someone orders a water.
They start chanting, "Hell no! H20!" before squirting the dehydrated patron in question with water.
Well, if my 20s were a scene straight out of a film then I'd say that one sums it up perfectly. Always the last one standing, an unrivalled party girl who always wanted to be out no matter what day of the week it was.
But when I found out I was pregnant, it surprised me that I not only felt A-OK about turning my back on the booze. I actually enjoyed it.
Here's what I discovered…
1. There are many, many alcohol-free alternatives.
Let's be honest, it doesn't take long before your well-meaning friends start with, "Well, you can have one, right?"
But here's the thing, I didn't actually ever want one. For 42 weeks (yep, he was late) I didn't touch a drop because, as per the advice of not-for-profit organisation DrinkWise, alcohol can affect the development of your unborn children so I knew it was safest for me to abstain for my entire pregnancy.
Instead I delved into the growing industry of alcohol-free drinks, which is frankly pretty great.
Seriously, the days of a flat lemonade at the pub are over. I loved distilled alcohol-free spirits, which were perfect on a summer's day with tonic. Alcohol-free wine and beer has come a long way over the years – there's even a bar in London which now only sells cocktails without alcohol.
There's always fruit mocktails, vegetable juices and nice teas (like mint tea), too. Plenty of options.
2. My social life was even better… and I never had to wait for my ride.
So, did I stay tucked inside like a little hermit? Not really. Actually, my social life didn't take a dip at all.
I went to gigs with the hubby. I went out dancing with the girls regularly. I even waddled through my friend's 30th in a karaoke bar until 2am.
There's something amazing about not having to wait for an Uber at the end of the night either. I loved being able get in my car and drive home when I felt like it.
And because I didn't have to think about the added cost of an Uber, I actually went out more.
3. I saved $6000 and rewarded myself for it.
I loved going out sober because I saved so much money. In fact, I put my "booze money" into its own fund and during the nine months I saved myself $6000.
Every week I had an hour-long massage, which was my treat for not giving into the pressure to just have one drink.
Dinner with friends in the week wasn't such a big commitment because I didn't have to spend my dollars on an Uber there and back just for a few glasses of wine.
And again, I saved some more coin that went into that sweet $6k golden egg.
4. I could rise and actually shine.
There's a lot more hours in the weekend when it doesn't involve a weary head.
My weekends transformed from speed dialling Domino's pizza for a Netflix sesh in bed to going on adventures. We would drive out of the city and discover picture-perfect beaches and beautiful walks.
It gave me an insight into the positive benefits of living with a more moderate approach, particularly when it comes to alcohol. Oh, how productive I would've been if I'd done this at 20!