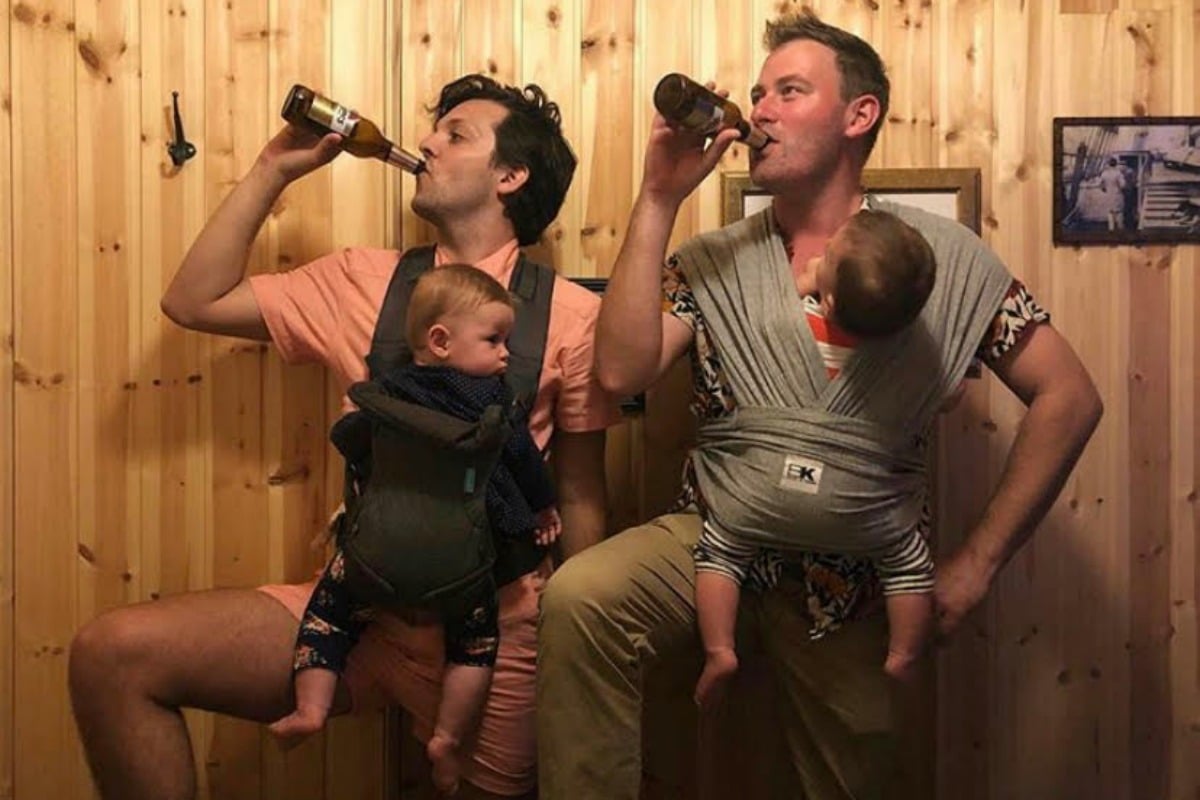 I've never been a heavy drinker. But I'd be lying if I said I haven't, throughout many stages of my adult life, enjoyed a stiff cocktail to take the edge off a difficult day.
When I first became a father to boy-girl twins, that all stopped. I could barely find time to shower, let alone organise a trip to the bottle shop. So I replaced the bourbon with babies and the two glasses of Pinot Grigio with a double pram.
At least, for a while.
Some well-known parents discuss their first experience with alcohol and why it's different for kids nowadays. Post continues after video.
Then my babies stepped firmly into the Terrible Twos. And with it, a desire resurfaced to relax after a long day of parenting with a cold drink in my hand. I didn't overanalyse it. I just fell back into my old routine. That was, until a few weeks ago.
My daughter, Stella, walked into the kitchen and saw me holding a drink while I was cooking dinner. She stopped, looked up, and pointed to my glass. I asked, "What, sweetie?" And she replied with, "No Stella. Dada's drink. No Stella".
She knew. Just from looking at it, she knew.
So I poured out the glass, changed the subject, and realised I had found myself stuck between a rock and a hard place. Or in my case, a Johnnie Walker Black on the rocks.
Should I be drinking in front of my kids?
And why hadn't I thought about our policy before this very moment?
It's a complicated issue.
On one hand, I don't believe that my behaviour is inappropriate. I'm legally and responsibly enjoying a beverage in the comfort of my home.