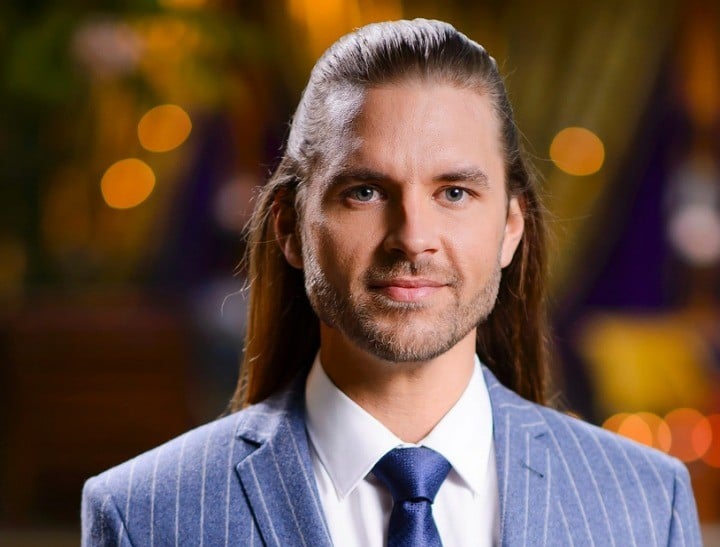 Just months after leaving the show, Drew from The Bachelorette has a new lady-love.
Drew Woolford, known on The Bachelorette for his man bun and nice-guy personality, has officially gone public with his new relationship.
And the fact that his girlfriend's name is Sam — and that she's a 26-year-old brunette, just like Sam Frost — is not lost on the long-haired Queenslander.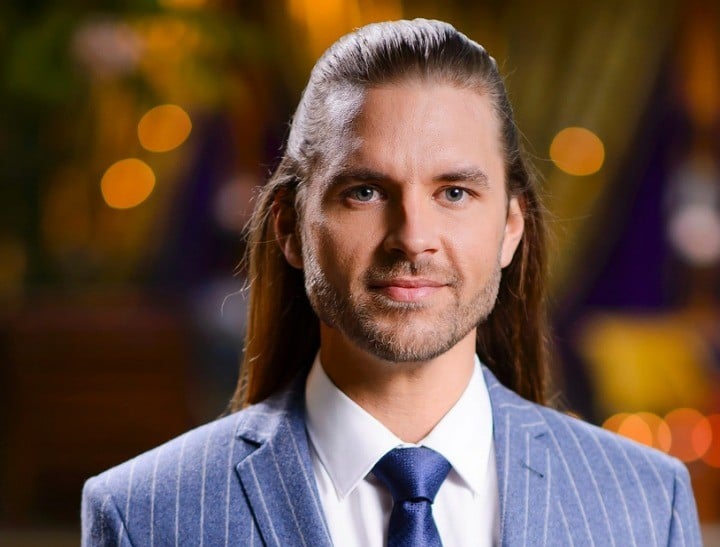 "She's 26, she's a brunette and she's named Sam. Yes, I know," Drew told AAP.
"I'm the least unoriginal person in the world…  she's 26, brunette and her name is Sam. I kid you not! I'm dead serious," he told PopSugar.
But he hastened to add:  "but she doesn't get too jealous over Sam!"
Drew, 31, was spotted publicly with his girlfriend Samii Lawson late last months in his home town of Brisbane.
And while the two were pictured kissing on a beach in the paparazzi shots that captured the outing, they've admitted the relationship is not yet serious.
"Drew and I have only been together for a short while, although we have a strong bond, marriage is not on the table at this point in time," Ms Lawson told Daily Mail Australia.
Tattooed Queenslander Ms Lawson is clearly pleased to have Drew all to herself now, though.