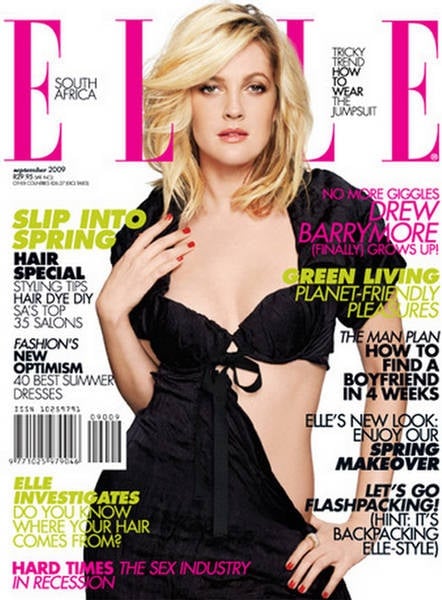 Drew Barrymore has a lot to answer for. The former child star was responsible for many women over-plucking their eyebrows and wearing too-pale makeup in the 1990s.
Exhibit A:
If you haven't already guessed, this is going to be a hair version of, This Is Your Life: Drew Barrymore. Imagine I'm Ray Martin – wait, don't do that, it's not a good mental image – taking you through her best hairstyles.
From an early age Drew has been able to do something extraordinary. Unlike any other natural blonde she can carry off almost any hair colour and actually make it look good.
Whether it's red, dark brown, blonde, pink, or strawberry blonde. Drew has been able to jump from shade to shade without ever putting a foot wrong. What Drew knows above many celebrities who experiment with different hair colours is to match your makeup with your new colour. Above you can see the adjustments in her skintone – a peachier foundation with the red hair, a more tanned look so that the chestnut brown won't wash her out.
Let's jump forward though to 2009. Drew had just reunited with actor Justin Long and began dating when they filmed He's Just Not That Into You and Going the Distance together. She also had excellent hair.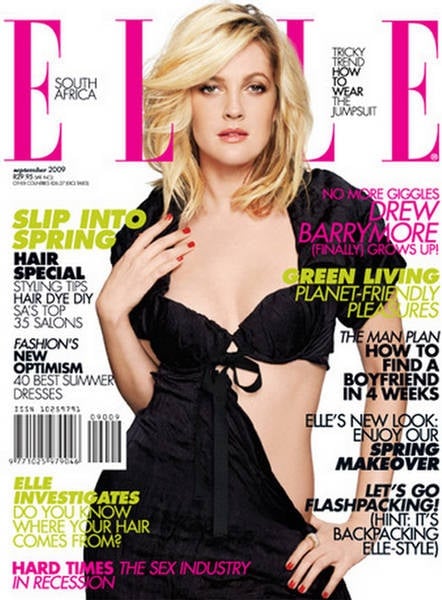 Three ways to get iconic hair like Drew Barrymore:

Experiment, experiment, experiment: have fun and don't be afraid to play with new and daring styles and lengths.
Keep hair shiny and healthy-looking throughout colour treatments and styling with Dove Pure Care Dry Oils.
Go wild (with colour). Drew recently traded in her trademark blonde locks for brunette. Follow her lead by asking your stylist for a gloss colour treatment.
Sadly though, her relationship with Justin came to an end in 2010, and so did her bob. Just months later she stepped out with a new look.