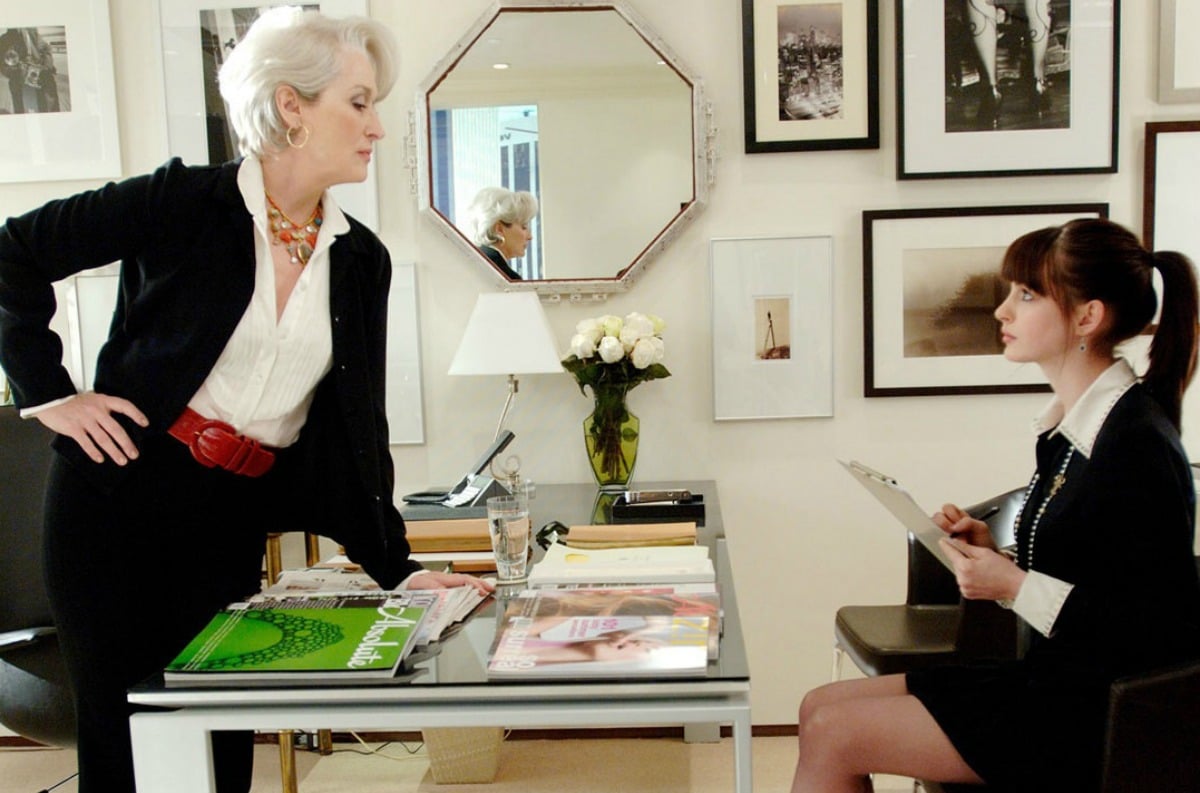 Popular belief would have it that when a bunch of women work together in a common space, three things inevitably happen: they bitch about each other constantly, they cry all the damn time, and they share a common menstrual cycle.
Sorry to break it to you, but period syncing is a myth (along with the rest of the examples above). But wardrobe syncing? Wardrobe syncing is all too real, my friends.
The latest victims of this mysterious workplace phenomenon are TV presenters Sarah Harris and Ita Buttrose.
The duo rocked up to work at Studio 10 in inverse yet complementary combinations of black and snakeskin print, proving no woman (or man) is safe from the forces of twinning.
The syncing process starts innocently enough — you might come into work one morning and see your colleague wearing a leather bomber jacket or a pair of ankle boots just like the one you have on.
At first you laugh it off, assuming it was mere coincidence. "Bombers are really trendy right now, I guess," you reason.
Yet as the days, weeks, months and years flash by, your collective sartorial psyches gradually fuse together, to the point where you end up dressing exactly like one another without even realising it.
It's not just a matching shoe here and there — we're talking detailed head-to-toe twinning that makes it looks as though your outfits were carefully strategised and coordinated that morning. Only they weren't, because you are grown adults.