A week after the tragic deaths of two women and two men on a ride at Dreamworld, one woman has been propped up as a heartless CEO to cop the blame.
The 'lavish life' of Deborah Thomas, the female CEO of the company who owns the theme park, has somehow become proof that the executive should be held personally responsible for the deaths of Kate Goodchild, Luke Dorsett, Roozbeh Araghi, and Cindy Low.
There is no question these deaths shouldn't have happened. That the Thunder Rapids Ride should have ended gently and normally, with the four of them alighting and excitedly continuing their day with their children.
However, the spotlight cast on Thomas over the past week fits an unfortunate mold.
Last night's Media Watch cited a study released only last week, which found 80 per cent of media reports about female CEOs involved in a crisis "cited the chief as the source of the problem." In instances where a male CEO was involved, only 31 per cent of reports blamed the man for the company's issues.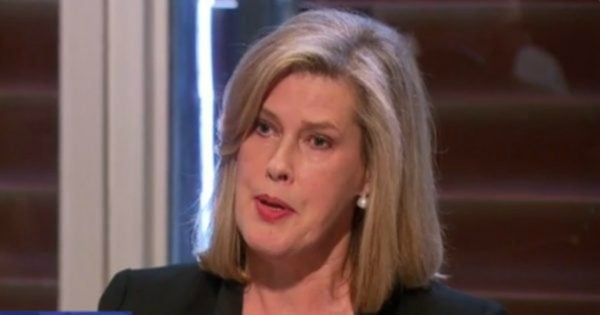 Indeed, Thomas' face and the Dreamworld disaster seem to go hand in hand in the public's mind — and of course, her association is not entirely unjustified.
Firstly, safety concerns about Dreamworld's rides had been raised in the past. A man fell off the log ride in April and almost died, and only weeks ago, a visitor wrote to the theme park insisting that if they don't address complaints then "someone will get killed one day."
Of course, Ardent Leisure — the company Thomas heads up — comprises thousands of staff, and Dreamworld itself employs hundreds. But Deborah Thomas is the CEO. She is paid a base salary of $670,000 to shoulder the responsibility of the company, and to be the face of disaster or success.
Secondly, and perhaps more importantly, was her response at the live press conference that followed the Dreamworld tragedy.
She appeared unprepared. When asked whether she had reached out to one of the affected families, Thomas replied, "We've finally made contact with the Dorsett family and we are talking with them today about how we may assist."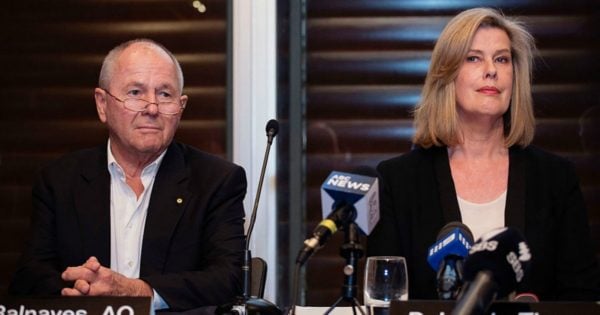 Journalist Melinda Nucifora responded, "The Dorsett family are actually watching this press conference at the moment and are apparently furious at suggestions that support had been offered to them. They say they've had no direct contact whatsoever, no one's even reached out to them."
Thomas insisted she "didn't know how to contact them", before being offered their phone number.
Around the time of this (poorly timed) meeting, Thomas was also granted a sizable bonus.
To those shaking their heads, I am very much with you. It is astounding that Ardent Leisure, "Australia's most successful owners of premium leisure assets", did not have a set procedure for dealing with a tragedy of this magnitude.
As Dee Madigan argued in the Financial Review: "I've been on boards where there is a set of procedures you go through when something goes wrong and you practice it to make sure it's workable. That just doesn't seem to have happened here."
The response has been very much a series of errors.
But that does not justify the spotlight that has now been cast on Thomas' "lavish lifestyle", with the following headlines emerging over the past few days:
Dreamworld boss Deborah Thomas's glamorous life.
Dreamworld boss' $4MILLION shelter from the storm: Incredible waterfront penthouse of Deborah Thomas - as she comes under fire for '$800k bonus'.
The lavish lifestyle of model and magazine queen Deborah Thomas - before the Dreamworld tragedy.
Thomas might not be perfect, but can we leave her "waterfront penthouse" out of it?
The assumption in each of these articles is that Thomas is (just) a "former model" with experience in "women's publishing" who is frankly ill-equipped to be in a position of power.
And this is hardly new. Who could forget the high-brow commentary from the Australian Financial Review in February of this year?
The death of four Australians has somehow become synonymous with Thomas's place on the "Sydney social scene with Kerry Packer", her son's education at a "prestigious private school", and her "elite existence" that "ordinary Australians can only dream about."
To be clear, Thomas made her fortune prior to last week.
But there is something scandalous and satisfying about the perfect scapegoat: a privileged socialite who doesn't deserve her wealth or her status, and finally her incompetence has revealed itself.
It's almost like we've forgotten that there were other executives behind this Dreamworld tragedy as well. An entire board. Or Craig Davidson, the CEO of Dreamworld, for example.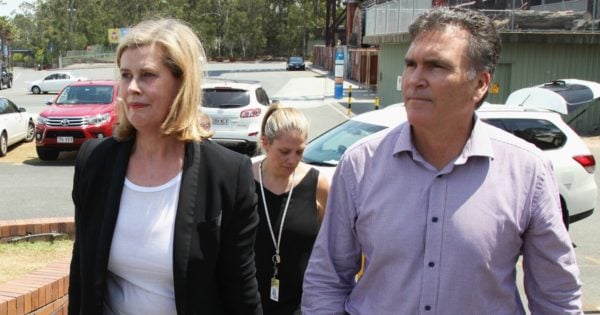 The reality is that even if Thomas decided to give away all her wealth tomorrow, give up her "friendship" with Prime Minister Malcolm Turnbull, and resign from her role as CEO, it would not bring back the lives of the four innocent Australians who died in a tragic accident.
This story is not about Thomas. It is about Kate Goodchild, Luke Dorsett, Roozbeh Araghi, and Cindy Low.
They are the names we ought to remember.