A week after the tragic deaths of two women and two men on a ride at Dreamworld, one woman has been propped up as a heartless CEO to cop the blame.
The 'lavish life' of Deborah Thomas, the female CEO of the company who owns the theme park, has somehow become proof that the executive should be held personally responsible for the deaths of Kate Goodchild, Luke Dorsett, Roozbeh Araghi, and Cindy Low.
There is no question these deaths shouldn't have happened. That the Thunder Rapids Ride should have ended gently and normally, with the four of them alighting and excitedly continuing their day with their children.
However, the spotlight cast on Thomas over the past week fits an unfortunate mold.
Last night's Media Watch cited a study released only last week, which found 80 per cent of media reports about female CEOs involved in a crisis "cited the chief as the source of the problem." In instances where a male CEO was involved, only 31 per cent of reports blamed the man for the company's issues.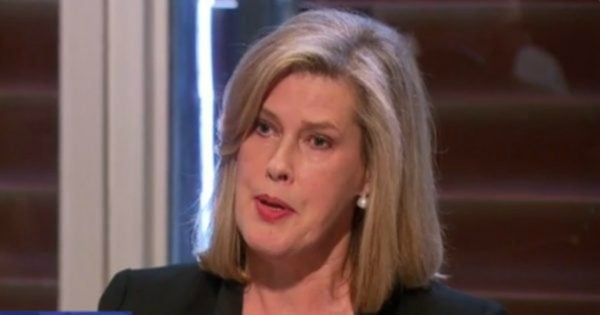 Indeed, Thomas' face and the Dreamworld disaster seem to go hand in hand in the public's mind — and of course, her association is not entirely unjustified.
Firstly, safety concerns about Dreamworld's rides had been raised in the past. A man fell off the log ride in April and almost died, and only weeks ago, a visitor wrote to the theme park insisting that if they don't address complaints then "someone will get killed one day."
Of course, Ardent Leisure — the company Thomas heads up — comprises thousands of staff, and Dreamworld itself employs hundreds. But Deborah Thomas is the CEO. She is paid a base salary of $670,000 to shoulder the responsibility of the company, and to be the face of disaster or success.
Secondly, and perhaps more importantly, was her response at the live press conference that followed the Dreamworld tragedy.