When online tradie company Hipages ran a competition in December, 2016 inviting kids all over Australia to submit a drawing of their dream cubby house, seven-year-old Tayla answered their call.
With it's grand love heart-shaped stoops and air of mystery, her 'Royal Palace of Mischief and Magic' was the perfect design to bring to life for the children with hearing loss and their families who rely on The Shepherd Centre in Newtown, NSW for help.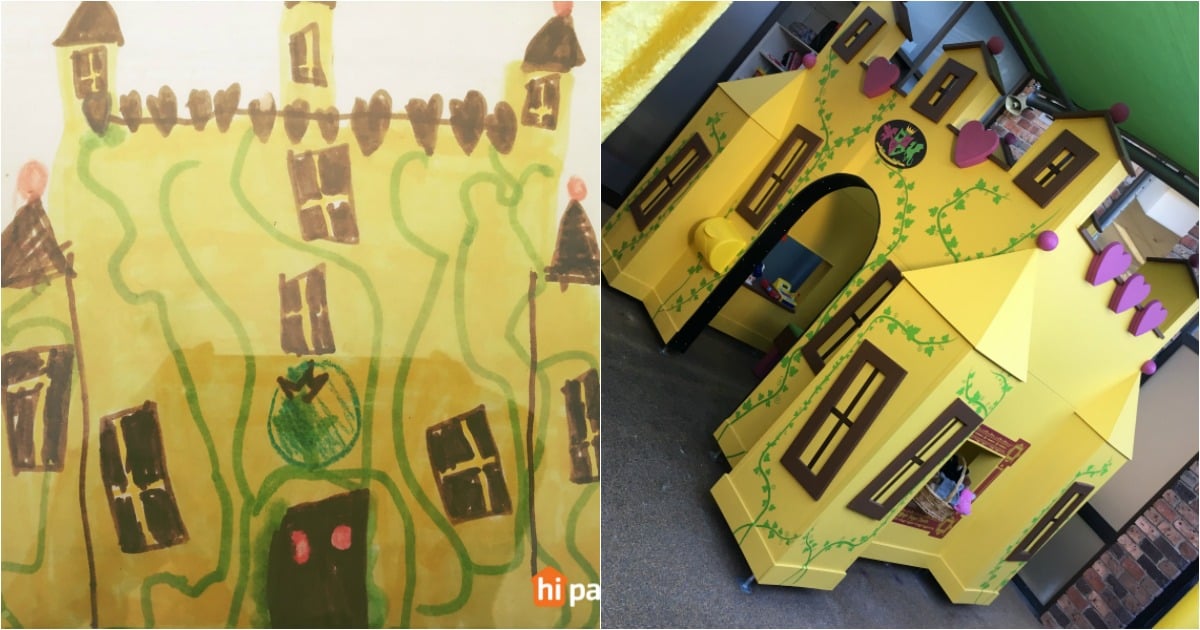 Transforming Tayla's vision from a child's colourful drawing into a real blueprint, local tradies volunteered their time and skills to turn Tayla's vision into a reality, working closely with The Shepherd Centre's therapists to ensure the cubby can be enjoyed safely by the children the early intervention centre helps everyday.
A not-for-profit specialising in early intervention to help children with hearing loss learn to communicate, the impact The Shepherd Centre's new cubby will have on the children is "nothing short of amazing".
"Having a cubby like this in the centre helps to make this a fun and enjoyable place for the kids to come to," Aleisha Davis, General Manager of Clinical Programs at The Shepherd Centre told Mamamia.
"When they're little, often they come weekly and to see them run in and have such excitement and fun with other little ones and their siblings, it creates such an enjoyable place for them and their parents.
"Having something where children are naturally playing with each other, hiding around corners and finding eachother, all of that plays into natural communication. It's incredible."