If you've ever watched (or cringed) through one of Dr Pimple Popper's infamous videos, looked at your own skin and lamented the fact that it's unlikely you'll ever get a pimple treated by Dr Sandra Lee, you're in luck.
You can now get the Dr Pimple Popper experience in your own home.
No, she's not doing an worldwide acne-fighting tour or personal Skype consultations (unfortunately) but it is the next best thing.
Behold Dr Pimple Popper skincare – and it's available right now.
"I know that so many of my amazing followers want to get help with their skin but aren't able to come into my office," announced Dr Lee on Instagram.
"So here is something for all of you popaholics – the SLMD x Dr Pimple Popper Acne Spot Treatment! It has been almost two years since I shared my first pimple popping video and I can't believe how far we've come!"(Post continues after gallery.)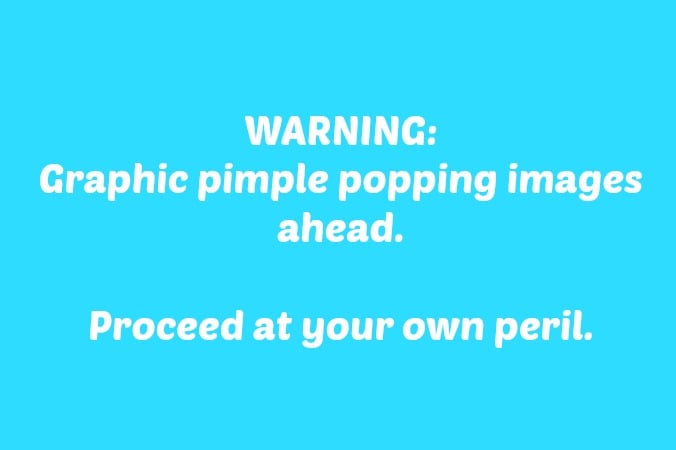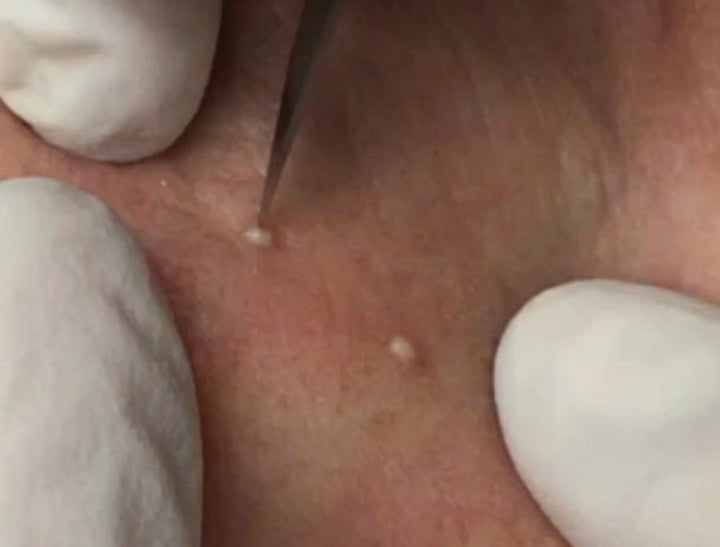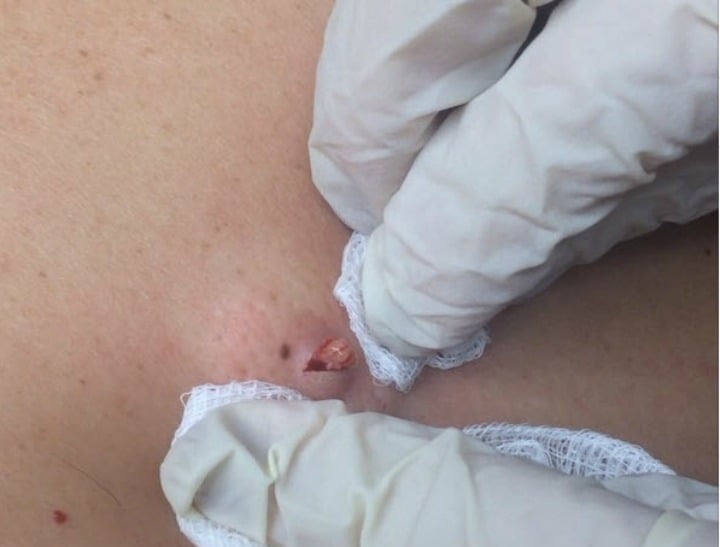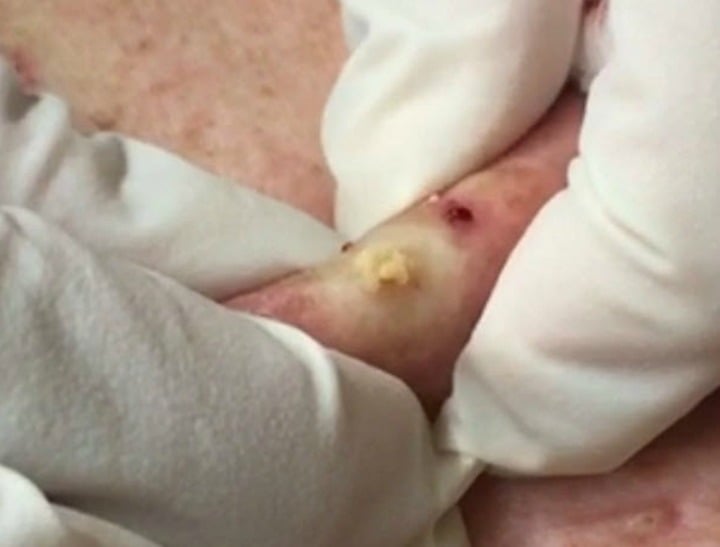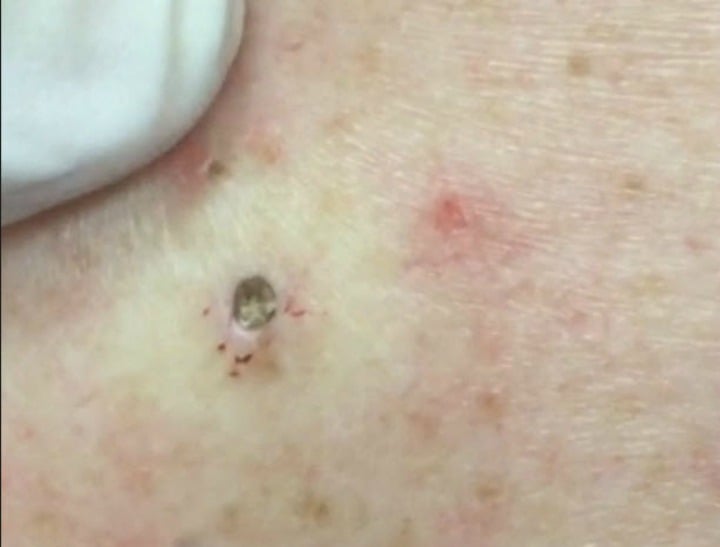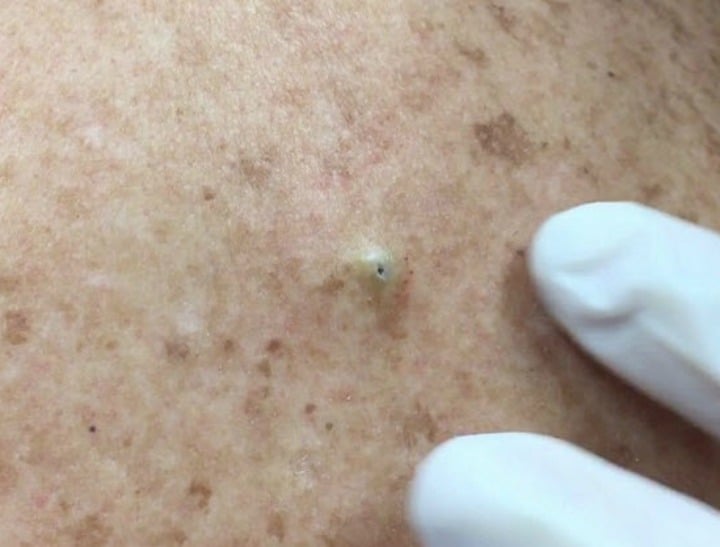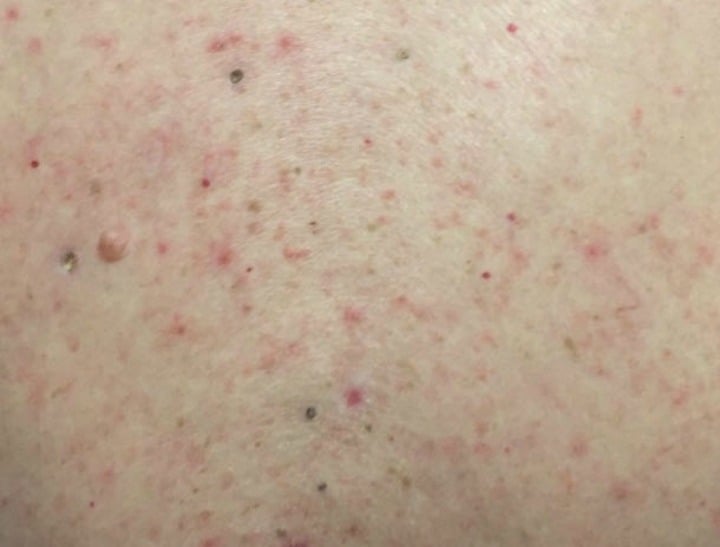 The first product in the line is the Acne Spot Treatment which retails for about $33.
Designed to apply to pimples or an acne-affected area after cleansing skin, it's active ingredient is salicylic acid.
"What's nice about [salicylic acid] is that it crystalises and settles into pores, helping to unclog and prevent. It also helps to exfoliate," Dr Lee told Refinery 29.
Monique Bowley and Holly Wainwright – both non-popper fans – were forced to watch Dr Pimple Popper on Mamamia OutLoud:
It also has a handy rollerball applicator rather than the traditional spot cream squeezy tube.
"I wanted to create a product that was easy to use, and that people could use anywhere. The easier a product is to use, the more likely the customer will actually use it," she said.
Dr Lee confirmed there would be more products coming out early 2017.
Unfortunately there is currently no direct shipping to Australia from Dr Pimple Popper's shop, but fingers crossed that gets changed soon.
In the meantime, we've got cyst-exploding, blackhead-busting videos to catch up on.
Image: Instagram/@DrPimplePopper.