When the second season of Seven Year Switch premiered on Monday night, it wasn't one of the contestants who stole the show, but a sex toy – the dirty, grimy vibrator of all our nightmares.
When Kaitlyn pulled out her vibrator on Monday's episode, social media let out a collective 'eugh', because everyone knows you need to clean your vibrator before you put it on national TV, right? RIGHT?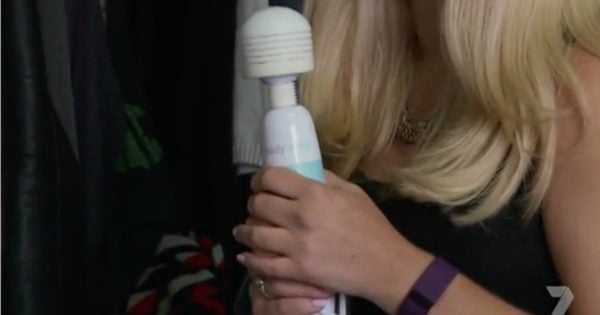 The vibrator in question was a light colour, with grooves around the head (?) that seemed to be filled with some kind of 'matter'.
Now Sexologist and Relationship Expert, Dr Nikki Goldstein, has responded to the furore, telling people to "hold off the critical tweets".
In her blog post, Dr Goldstein addressed the issue of the dirty vibrator explaining that it was probably a result of where Kaitlyn stores it.