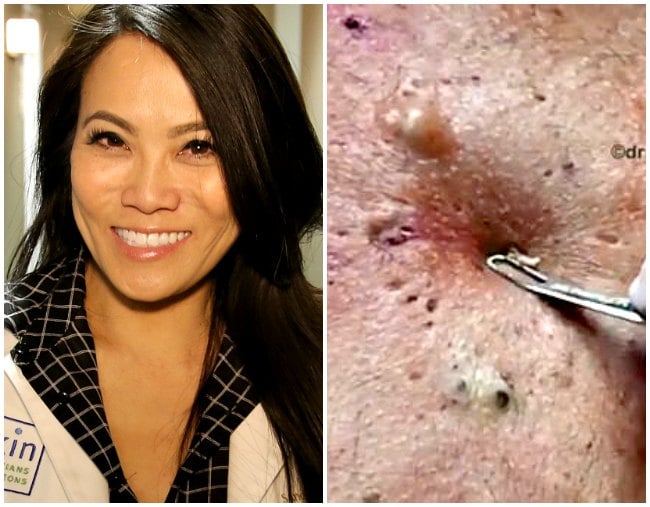 Sandra Lee – the woman behind the Dr Pimple Popper fame, has built an empire on bursting pimples, extracting blackheads and emptying cysts of their pus-filled innards.
Is it disgusting? Absolutely. But avid fans of the rock star dermatologist know the oddly relaxing and therapeutic appeal that is her Instagram and Youtube channel, so much so that she's amassed 2.8 million Instagram fans, over four million Youtube subscribers and a television deal with US network TLC.
And now she's shared her technique for DIY pimple popping, because even though we know we shouldn't be doing it, sometimes the temptation is just too damn strong.
Speaking to Glamour, Dr Pimple Popper shared her golden rules for DIY extractions.
Fans of Dr Pimple Popper rejoice, this is the 'blackhead field of dreams' and it's exactly what it sounds like.
1. No all spots can be popped.
Now Sandra is very clear that she doesn't actually recommend squeezing your own zits in the comfort of your bedroom or bathroom mirror, she just knows you do it anyway.
"As a dermatologist, I actually don't recommend popping anything at all at home," she tells Glamour before sharing her tips on avoiding scarring and further inflaming the skin.