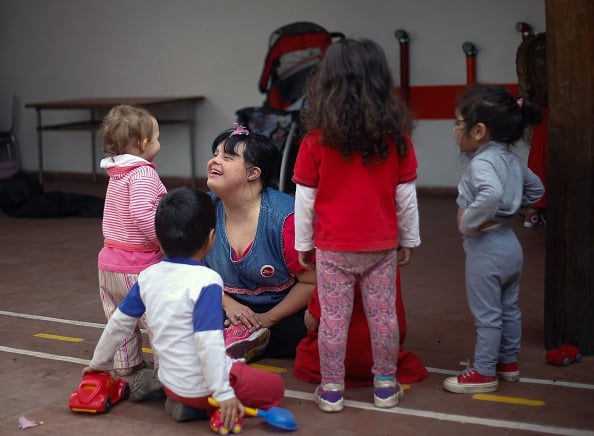 When Noelia Garella was a little girl, a preschool rejected her because she had Down syndrome. The preschool director labelled her a "monster".
Now Garella is 31. She has achieved her dream of becoming a preschool teacher herself.
"What I like the most about being a teacher is the beauty of the children's hearts, their love," she tells AFP.
Garella is the only person with Down syndrome working as a teacher in Argentina, and one of only a few in the world. She has had to face a battle to get where she is. After finishing her studies, she started out as an assistant in a reading class. Her first employer, Alejandra Senestrari, admits not everyone was in favour of giving Garella a job.
Teachers reveal the strangest comments parents have ever made. Post continues after video.

"There were people in positions of responsibility who were convinced that it wasn't possible for a teacher with Down syndrome to actually teach," she explains.
But gradually, Garella won everyone over – even the mayor in her city of Cordoba.
"With time, even those who had been opposed joined in the initiative to hire Noe as a teacher," Senestrari adds. "We very quickly realised that she had a strong vocation. She gave what the children in the nursery classes most appreciate, which is love."