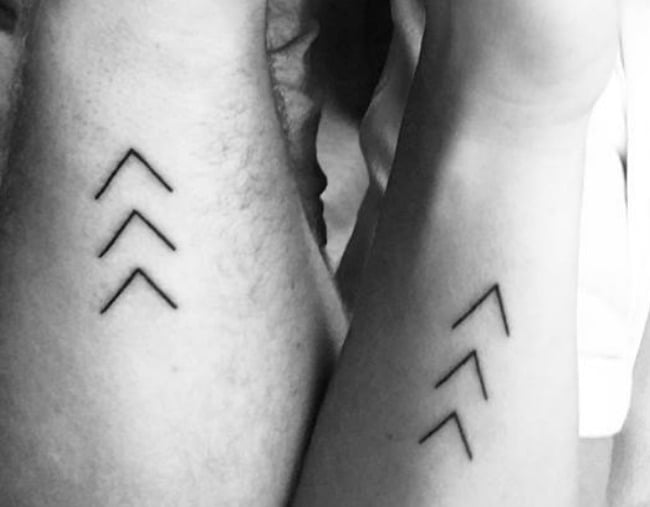 When Katherine* and her husband chose to get the Lucky Few tattoo to celebrate their son, they thought it would be a deeply personal experience for the two of them.
The Lucky Few tattoo – which comprises of three arrows stacked on top of one another – is inspired by the book The Lucky Few: Finding God's Best in the Most Unlikely Places, about a mother who adopted three children, two of whom have Down syndrome.
For many mums, the three arrows are a powerful symbol of the genetic condition, also known as trisomy 21, because people with Down syndrome have three copies of their 21st chromosome, instead of two.
The concept recently went viral, with people on social media sharing photos of their tattoo and the story behind it.