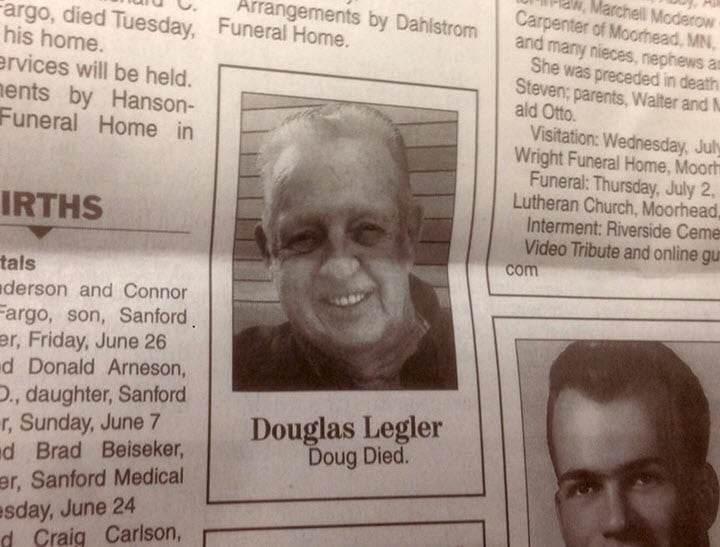 "Other obituaries would say 'he was the president of this, a director of this' and Dad would say, 'What, couldn't they hold down a job?'" – Doug's daughter.
Doug died.
Short and to the point. Exactly like Doug would have wanted.
The funniest, most succinct obituary we've ever seen is circling the Internet today, and evidently, Doug Legler himself came up with the idea.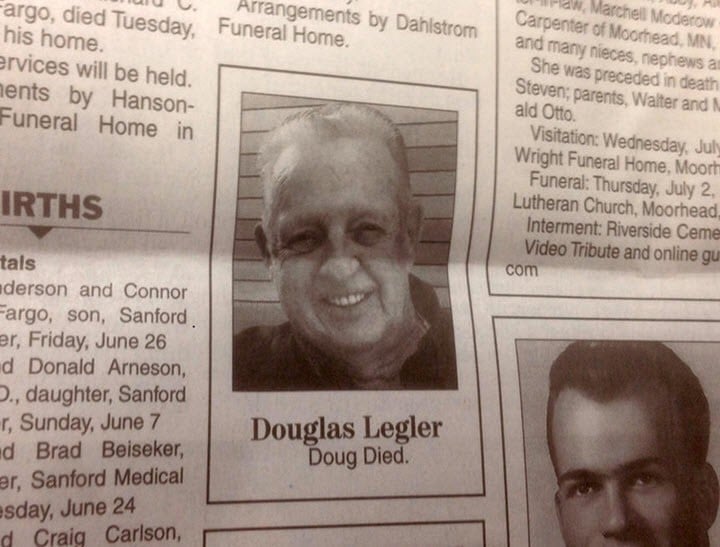 Janet Stoll, Doug's daughter, told WDay News: "He said over and over, when I die I want my obituary to just say 'Doug Died."Others would say 'he was the president of this, a director of this' and Dad would say, 'What, couldn't they hold down a job?' "