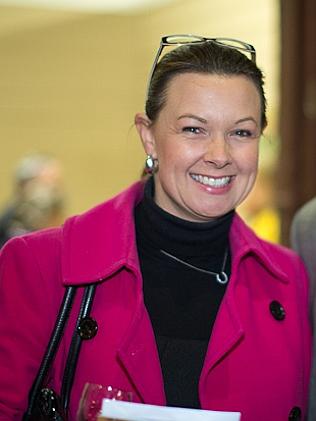 By CAROLINE SEARCY
Do you remember how you felt when you first heard that Michael Hutchence had died? Or Princess Diana? Robin Williams? The feeling of horror, of disbelief and sadness. A breathlessness, a sinking heart. You know the feeling.
I had that feeling on Tuesday afternoon.
Less than an hour after the running of the 2014 Melbourne Cup I was told Admire Rakti had collapsed in his stall.
I caught my breath. I hoped the messenger was mistaken. They were not. And soon after it was confirmed. The Melbourne Cup favourite was dead.
Then came news of Araldo. The only horse I had photographed pre-race because I just loved him. Araldo was gone too after breaking a pastern bone in its leg when spooked by a flag waved in the crowd.
I had bet on him each way. But that didn't mean anything to me.
People who view horses like machines anger me. They view a horse-race as being like two flies crawling up a wall. No more than numbers. But they are the ignorant minority. I know first-hand and share the love people within racing have for their horses.
The overwhelming reaction of sadness after the death of any animal is understandable. The criticism of the racing and breeding industry is also to be understood. The industry learns from every single incident and pours hundreds of millions of dollars into the care of these beautiful animals to ensure there is as little chance of them coming to harm as is humanly possible.