WARNING: This story contains spoilers for Netflix's Don't Look Up.
If you're anything like us, you probably spent the holiday break watching the new Netflix film Don't Look Up.
Written and directed by Adam McKay, the all-star dark comedy film follows astronomers Dr Randall Mindy (Leonardo DiCaprio) and Kate Dibiasky (Jennifer Lawrence) as they attempt to warn humanity about an approaching comet that will destroy human civilisation. 
With just six months until the planet killer comet reaches earth, Randall and Kate embark on a media tour to warn the world.
Watch the trailer for Netflix's Don't Look Up below. Post continues after video.
But there's a problem.
No one seems to... care.
Along the way, Randall and Kate attempt to enlist the help of the President of the United States, Janie Orlean (Meryl Streep), and her bumbling son, Jason (Jonah Hill), who seem to value the advice of an Elon Musk-esque tech CEO over the advice of actual scientists.
On top of that, the media (and, well, everyone) seem to care more about an on-again, off-again celebrity couple than the total destruction of the planet. ¯\_(ツ)_/¯ 
Since premiering on December 24, Don't Look Up has been one of the most popular new releases on Netflix. But the film has also proven to be divisive among critics and audiences alike.
This is largely attributed to the film's over-arching metaphor.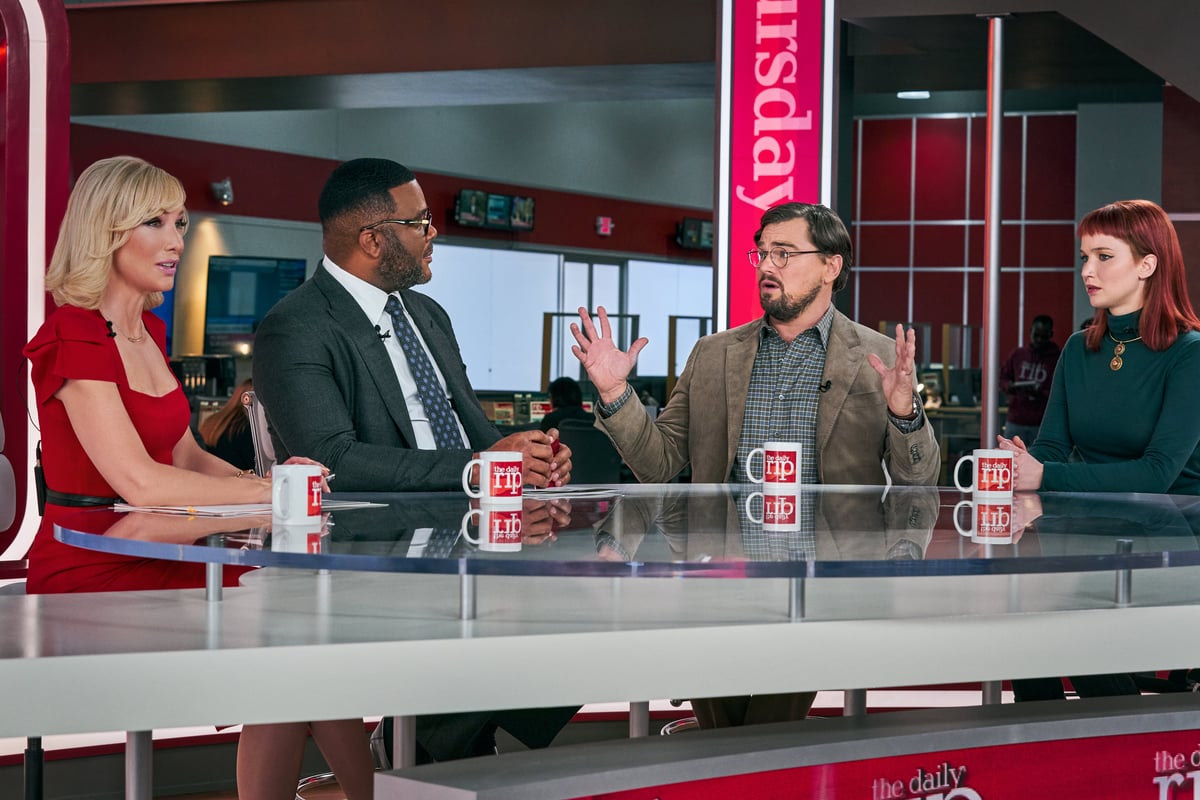 Image: Netflix.