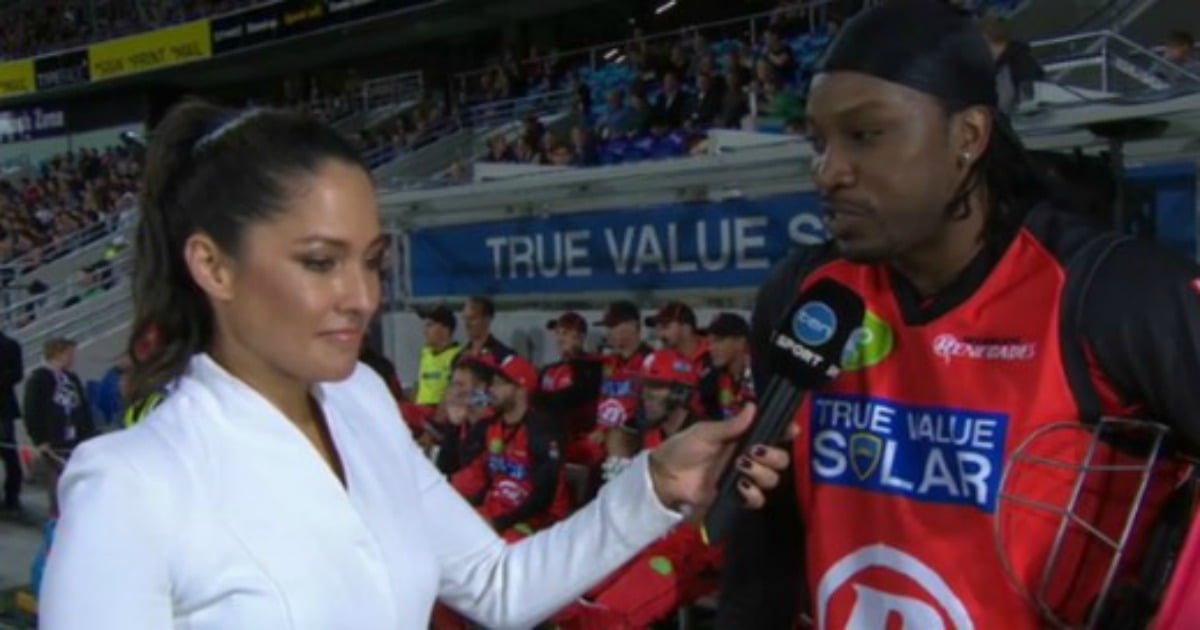 Update:
Chris Gayle has been fined $10,000 for his comments towards Ten Sports journalist Mel McLaughlin.
Gayle's team, the Melbourne Renegades have announced the fine will be donated to the McGrath Foundation.
On the question on whether the player should be banned, the CEO said the player would not be excluded from the next Big Bash match:
"We didn't think the situation would require a ban," Renegades chief executive Stuart Coventry told a media gathering.
"We looked at the circumstances and we saw it as a one-off scenario.
"We looked at Chris's attitude in previous Big Bash games and it was brilliant."
Renegades CEO Stuart Coventry issued a statement:
"Chris's comments were completely inappropriate and disrespectful. There is simply no place for these type of comments at the Melbourne Renegades.
"The club would like to extend a formal apology to Mel McLaughlin. Mel is an outstanding sports presenter. We think of her very highly and the club and players will ensure we work with her in a professional and respectful manner in future."
Mamamia previously wrote…
Chris Gayle, a West Indian cricketer famous for building a "strip club" in his own home (and showing it off, along with the mirror above his bed on Instagram) was on fire last night playing for the Melbourne Renegades in the T20 competition.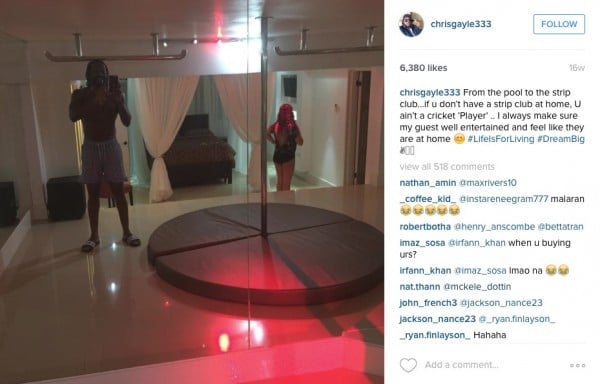 After a whirlwind 41 from 15 balls and his team winning over the Hobart Hurricanes Gayle was in the sights of Network Ten sports journalist Mel McLaughlin to talk about the game.
The game of cricket that it.
But Gayle had a different game on his mind.