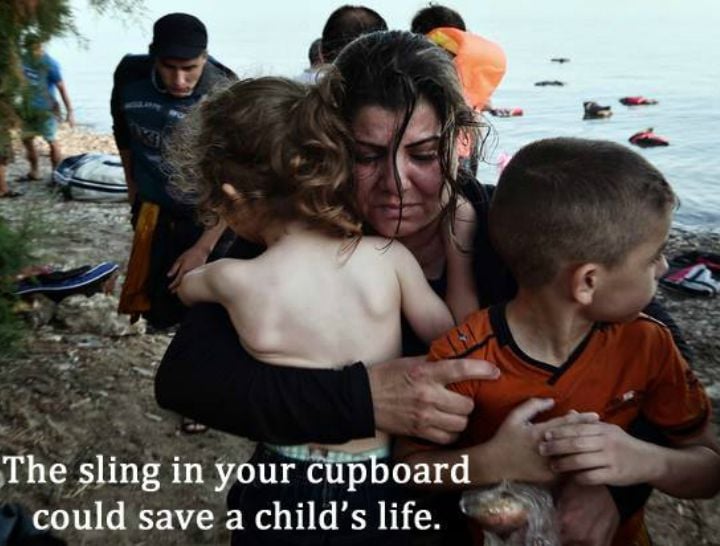 If you have kids, you probably have one of these gathering dust in a cupboard somewhere. Aussie Babywearers for Refugees want you to know- it could save a life.
With the heartwarming expressions of openness such as the Light the Dark vigils held across the country this week, it's clear that the Australian community want to show their support for refugees and asylum seekers.
You can check out Mamamia's footage from Light the Dark Melbourne here:
But with this outpouring of support, it is easy to forget that the things that we use on a daily basis could be life-changing for refugees – like the products that provide comfort for a parent who is fleeing violence, disaster or conflict, by keeping their baby close to them.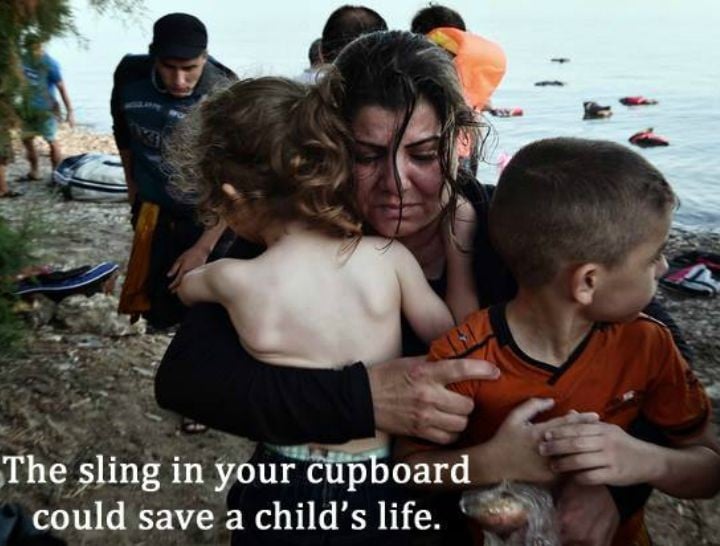 A group of Australian parents are taking action to support of refugees, displaced by current conflict. Aussie Babywearers for Refugees is a Facebook group calling for parents to donate their baby carriers, to be sent to refugees travelling through Cos, Greece.
Aussie Babywearers is operating in partnership with international refugee support organisations, to help gather and distribute donated carriers, slings and wraps to refugees in need.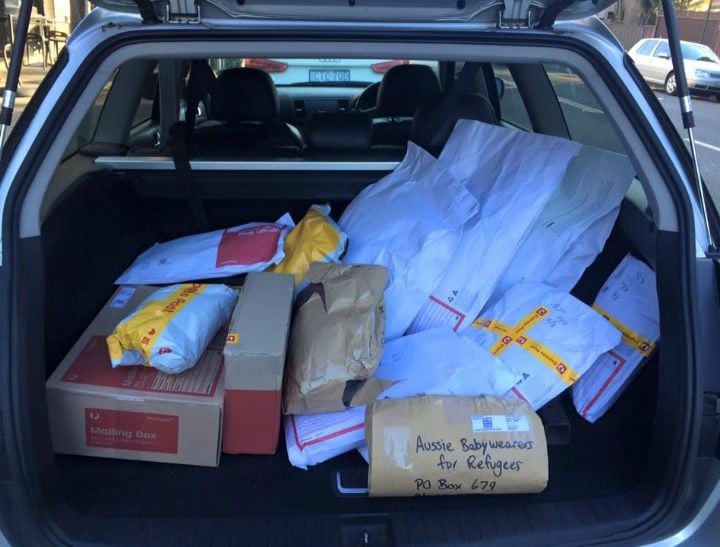 Here is what Aussie Babywearers for Refugees' Kirstin Hunter told us about why she started the fundraising drive:
An organisation by the name of "Kos Kindness," working with refugees arriving on the Greek Island, put out a request specifically for baby carriers which are very hard to find in the area. Many refugees arriving in Kos have travelled a long way and still have a long way to go. Baby carriers provide young children with a safe place to sleep and allow carers of young children to keep their hands free for other necessities for their journey.
They are asking that all carriers be clean and in good working order and if possible, include instructions for operation.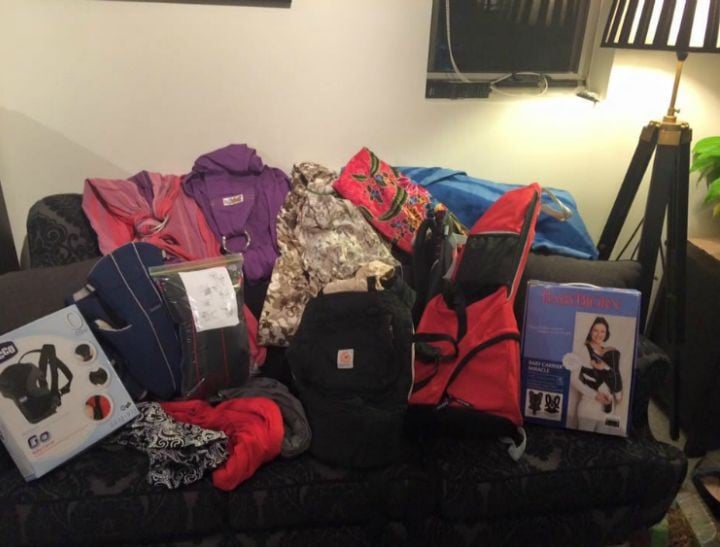 //
Over three-and-a-half thousand people have joined the group's Facebook page so far, and the support and donations they have received have been overwhelming. "In 3 days we have grown from a single call to action on Facebook to a nation-wide movement with thousands of followers and drop-off points in each state and territory," says Hunter.
"There is so much generosity and support within our community for the plight of these refugees and their families and we are proud to have the opportunity to do our bit to make life just that little bit easier for these families on their journey."
Drop off points around the country have been inundated with donations, with over 500 donations receive in just one day. You can find a drop off point here. Or if you don't have a baby carrier to donate, you can donate money. The details are here.
//
If you would like to help Aussie Babywearers by donating or offering other service, but are not sure how, here is a list of frequently asked questions from the organisation's Facebook page:
Q: How do I know my item will get to the people it's intended for?

A: We are now in touch with the international effort that has started out of the UK, so our donations will be coordinated with those coming in from others all over the world. Together we'll work with Kos Kindness, as well as identifying other organisations like them who can help distribute your donated carriers to refugees in need. We will keep you updated as we know more.

Q: Do you know if these items are wanted?

A: We know that agencies on the ground have requested carriers and slings. We would assume that this request has come from the refugees themselves.

Q: How will they be distributed?

A: As per the first question, we are now in touch with the coordinated international efforts for this cause and we are working with them and the individual charities in order to get the carriers to the appropriate charity to then be distributed appropriately.

Q: What types of carriers are you accepting?

A: At the moment we are accepting all carriers excepting bag slings and fake carriers. Please see the safety post for further information:https://www.facebook.com/AussieBabywearers4Refugees/photos/a.1622125384713948.1073741828.1621840864742400/1622441221349031/?type=1&permPage=1
For more information about how you get involved with Aussie Babywearers for Refugees, and for a full list of nationwide drop-off locations, click here.