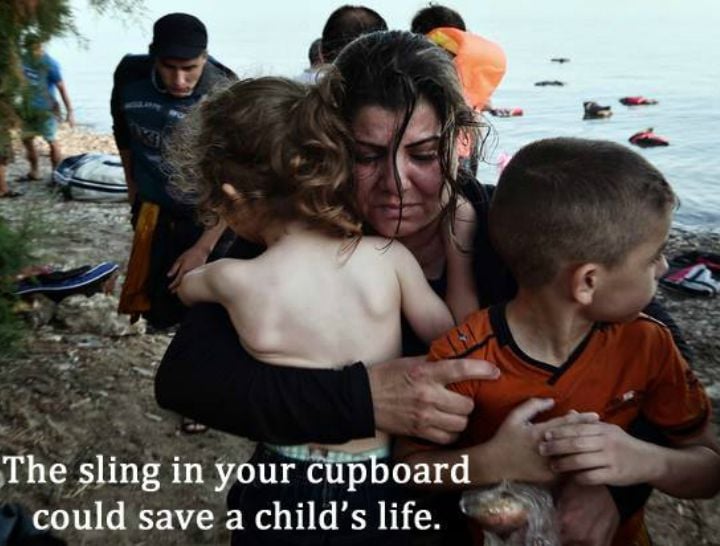 If you have kids, you probably have one of these gathering dust in a cupboard somewhere. Aussie Babywearers for Refugees want you to know- it could save a life.
With the heartwarming expressions of openness such as the Light the Dark vigils held across the country this week, it's clear that the Australian community want to show their support for refugees and asylum seekers.
You can check out Mamamia's footage from Light the Dark Melbourne here:
But with this outpouring of support, it is easy to forget that the things that we use on a daily basis could be life-changing for refugees – like the products that provide comfort for a parent who is fleeing violence, disaster or conflict, by keeping their baby close to them.