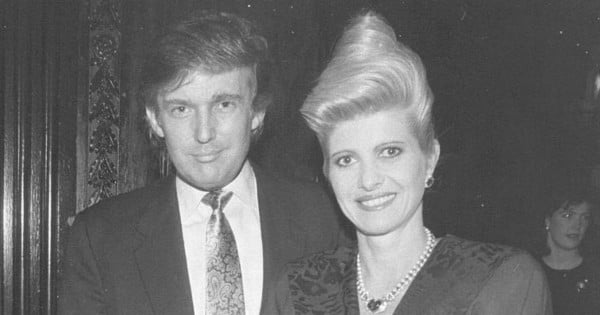 US presidential nominee Donald Trump has used the third and final presidential debate to deny the many sexual harassment and assault allegations currently being made against him.
Addressing the claims on Wednesday evening, the 69-year-old claimed that "those stories have been largely debunked."
The republican then continued, "Those people, I don't know those people. I believe it was her party that did it," he said referring to democratic nominee Hillary Clinton.
"Those stories are all totally false, I have to say that," the reality star continued, adding, "I didn't even apologise to my wife…because I didn't do anything. I didn't know any of these women, I didn't see these women… I think they want either fame or her campaign did it," he said pointing at Clinton once more.
"It was all lies, it was fiction," he said finally.
On October 7, a flood gate opened when a 2005 video tape of Donald Trump bragging about sexually assaulting women emerged. Since the world heard the United States presidential candidate say being famous meant he could do whatever he wanted to women including "grab them by the pussy" several women have come forward accusing of sexual assault and harassment.
These allegations are only a drop in the bucket of Donald Trump's alleged history of sexual misconduct.
Here is a timeline of all the sexual assault, sexual harassment, and rape allegations against Donald Trump.
1970s – Alleged Sexual Assault
On October 12 the New York Times published a report in which two women accused Trump of sexual assault. One of those women is Jessica Leeds, 74. More than 30 years ago a then 38-year-old Leeds sat beside Trump in the first-class cabin of a fight to New York. Leeds claims that about 45 minutes after takeoff, Trump lifted the armrest between them grabbed her breasts and tried to put his hand up her skirt.
"He was like an octopus," she said. "His hands were everywhere."
In a speech today, Trump called Leeds allegations "another ridiculous tale, no witnesses, no nothing."
1989 – Alleged Rape
In 1993, Harry Hurt III published a book called Lost Tycoon: The Many Lives of Donald J. Trump which revealed that in a deposition during their very contentious 1990 divorce, Ivana Trump accused Donald Trump of rape.
Last year, The Daily Beast brought the book and its allegations back to the media's attention by reporting that in the book Hurt writes that in 1989 Trump confronted Ivana after a painful scalp surgery to reduce his bald spot. Allegedly, he yelled at her because it was her plastic surgeon that performed the procedure and then held back her arms and pulled hair from her head before ripping her clothes off and raping her. He allegedly yelled that her "fucking doctor" ruined him, and then held back her arms and pulled out fistfuls of hair from Ivana's scalp, before ripping off her clothes and forcing himself inside her.