It's been a rough presidential race for Donald Trump.
There he is, taking time out of his busy and successful career to carefully and eloquently explain basic human principles to us all, and here we are just misunderstanding them like the cretins we are.
Like earlier this week when it was uncovered that he had referred to a woman as "Miss Piggy" and we all took offence, that hurt him.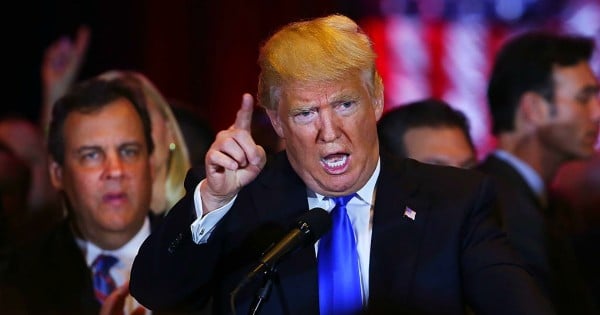 Presidential nominee, Donald Trump. Source: Getty.  
During Tuesday's presidential debate, democratic nominee Hillary Clinton addressed Trump's previous comments about former Miss Universe winner Alicia Machado, who he'd referred to as "Miss Piggy".
As Clinton rightly pointed out, this was hardly the behaviour of a presidential candidate, or, you know, any semi-decent human.
"He called this woman Miss Piggy, then he called her Miss Housekeeping because she was Latina. Donald, she has a name," Clinton said, speaking over his interjections. "Her name is Alicia Machado and she has become a US citizen. And you can bet she's going to vote this November."