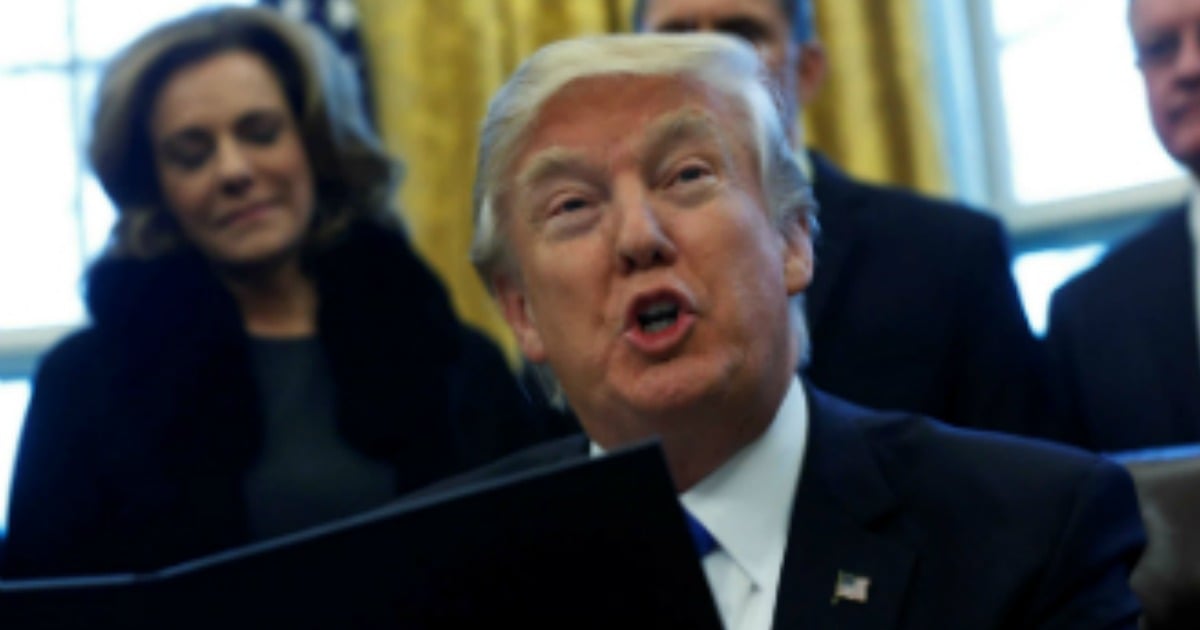 By political reporters Henry Belot and Stephanie Anderson
Prime Minister Malcolm Turnbull has sought to downplay concerns about US President Donald Trump's executive order to curb immigration, which has faced strong criticism from the United Kingdom and Germany.
More than 134 million people have been temporarily banned from the US as a result of Mr Trump's sweeping executive order, which bans travel from seven Muslim-majority countries for 90 days.
But Mr Turnbull refused to comment on Mr Trump's executive order, saying instead Australia's immigration and border security policies were "the envy of the world".
"It is not my job as Prime Minister of Australia to run a commentary on the domestic policies of other countries," he said.
"We've got very strong systems — that is a fact. We're proud of those and we'll maintain them and where we can, we will enhance them."
Mr Turnbull said the Department of Foreign Affairs and Trade (DFAT) had not received requests for consular assistance from Australians unable to enter the US.
Treasurer Scott Morrison compared Mr Trump's executive orders to his actions as immigration minister shortly after the 2013 federal election.
"The rest of the world is catching up to us and how the US wants to handle that is a matter for them," he told Sydney radio station 2GB.
"They have had an election, and the President is implementing what he said he would do.
"I remember when we came [into office] in 2013 and I was implementing our border protection policy, people threw their hands up and I said, 'look, I'm doing what I said I'd do and the way I said I'd do it'."
The executive order suspends all refugee admissions for 120 days with case-by-case exemptions and suspends entry of Syrian refugees indefinitely.
The order was partially stayed by an emergency court ruling, in response to a case filed by the ACLU on behalf of two Iraqi men who were interpreters for the US military.
Ms Bishop, who is in Los Angeles to promote Australian businesses, said Australian diplomats were working closely with Mr Trump's administration and US officials.
"We want to ensure that Australians still have access to the United States, as they have in the past and as people from the United States have access to Australia," she said.
"I'm confident that the Australian Government and the US Government will continue to support each other in ensuring that we can implement our strong immigration and border protection policies."
Acting US Ambassador James Carouso said he did not know why Afghanistan and Pakistan had been left off the temporary ban list.