Less than a week after a video of Donald Trump joking about sexually assaulting women was leaked, more damning footage has made its way into the spotlight. This time, involving a 10-year-old girl.
Released on Wednesday evening, theEntertainment Tonight video from 1992 shows the mogul inside a shopping mall asking the 10-year-old if she is going up the elevator.
When the young girl responds "yes," Trump turns to a friend and is heard saying, "I'm going to be dating her in 10 years, can you believe it?"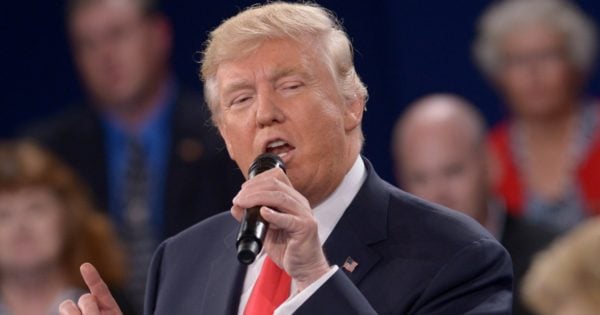 Trump during this week's Presidential debate. Source: Getty. 
The young girl can be heard in the background saying "ew".
"It's never been more apparent than it is now that, unlike most people who run for the presidency, it appears Donald Trump did very little opposition research on himself," CBS News White House correspondent Major Garrett said in a discussion about the clip.
"Most people who seek the presidency, skilled politicians, do all of that in advance... to find out all the potentially negative things that might be out there."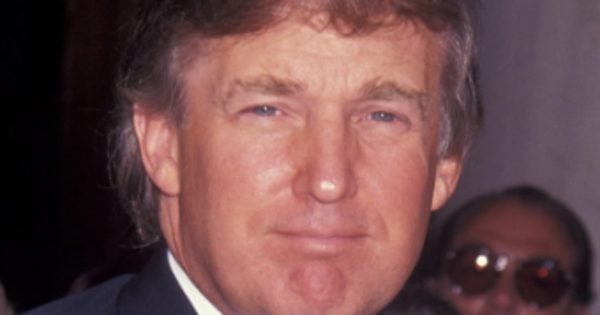 Donald Trump in 1992. Source: Getty. 
It's shocking to hear an adult sexualise a child. But, unfortunately, it's not the first time Trump has come under fire for his views on very young girls.
In 1994, Trump said he hoped that his newborn daughter, Tiffany (who was less than a year old at the time) would inherit her mother's breasts and legs.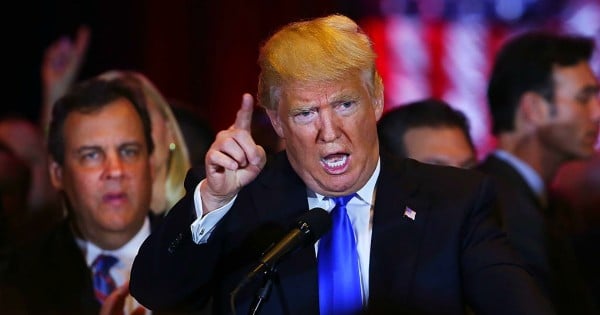 Trump on the campaign trail earlier this year. Source: Getty. 
In 2006, he said if daughter Ivanka Trump wasn't his daughter perhaps he'd "be dating her".
And, of course, we now know after a video was leaked last weekend that in 2005 that Trump said being famous allows him to behave how he wants, including grabbing women "by the p*ssy."
In recent weeks, a number of former Miss America pageant participants have come forward to say Trump was routinely seen in the dressing room area of the Miss Teen USA competitions, where girls as young as 15 would be getting changed.
Ladies and gentleman of America, your 2016 Presidential nominee, Donald J Trump.