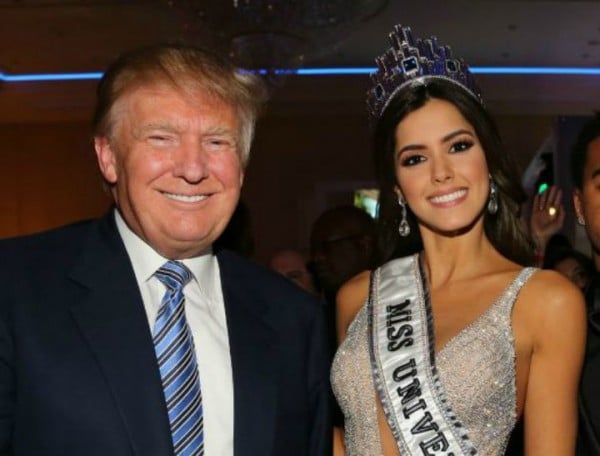 It's so easy to laugh and shake your head at political correctness.  About the silliness of 'Baa baa rainbow sheep' and 'chalkboard' for 'blackboard' or 'personal access units' for 'manholes'.
It's also easy to laugh at Donald Trump with his rooster comb over, cock-eyed stare and frothing fury.
But both are smokescreens and concepts about as outdated as a blackboard in the age of interactive smartboards.
LIKE Debrief Daily on Facebook. 
Trump, or 'The Donald' as he likes to be called, is a bully billionaire who wants to be President of the USA and leader of the 'land of the free'.  But like many meglomaniacs with massive egos, he has a fragile sense of self and a glass jaw. He has recently shown he can dish out insults and vitriol – but he can't take them.
At least not from women.
I'll summarise for those who (understandably) looked away at this latest episode:
Republican-friendly Fox news commentator Megyn Kelly got a bit tough with Donald because, well, you know, democracy. In a Republican candidate debate, she questioned him about calling women 'fat pigs', 'dogs', 'slobs', and 'disgusting animals'. Trump was initially amused at his own joke, saying "only Rosie O'Donnell" (good one, Don!).  But later (as a classic coward, he didn't say it to her face) he criticised Kelly, saying, "You could see there was blood coming out of her eyes, blood coming out of her wherever."
Watch the news report below. Post continues after video.
Donald Trump is now defending himself, saying it's sick to believe his comment meant he was talking about Kelly having her period. He meant blood coming out of her nose. Of course.