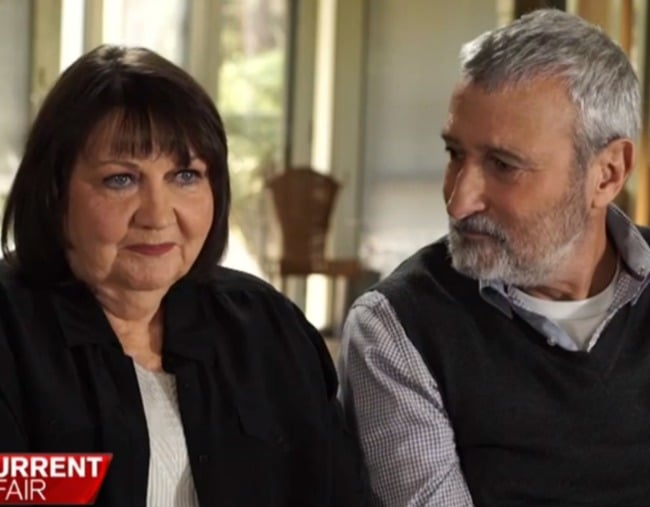 The only thing anyone is talking about today is Don Burke.
A joint ABC and Fairfax investigation published today has unveiled allegations that the former gardening TV legend was a "psychotic bully", a "misogynist" and a "sexual predator", according to claims made by more than 50 people who worked with him in the late 1980s and 1990s.
It is alleged he sexually harassed and bullied a number of female employees, many of whom who have shared their stories with the investigation. You can read the full investigation here.
Aside from the brave victims who have spoken out about the 70-year-old's alleged behaviour, there's another woman everyone is thinking about. His wife.
Despite her husband's nationally recognisable face, thanks to his two-decade stint starring on Burke's Backyard and producing Backyard Blitz, Marea Burke has always been notoriously private.
In fact, she'd never spoken to the media until a 2015 interview with Tracey Grimshaw on A Current Affair to speak about her health battles over the previous 15 years. That was more than a decade after Burke's Backyard was cancelled in 2004.
"[I] never ever, never wanted to [do interviews], I'm feeling pretty scared about the whole thing, but hey you've got to get out of your comfort zone sometime," she told Grimshaw.