Two separate Australian ads have been slammed for using domestic violence as a punchline.
As Mumbrella reports the Advertising Standards Bureau (ASB) has taken action against both Clarity Hearing Solutions and Tamar Hire for a television and radio ad, respectively, that contained suggestions of "menace".
The first, a 15-second TV ad for hearing aids, showed a woman becoming increasingly frustrated with her husband who is seemingly ignoring her request to have him open a jar.
"Get your Mum what she really wants for Mother's Day, a hearing test for your Dad," the slogan states as the woman prepares to hurl the offending container at her partner's head.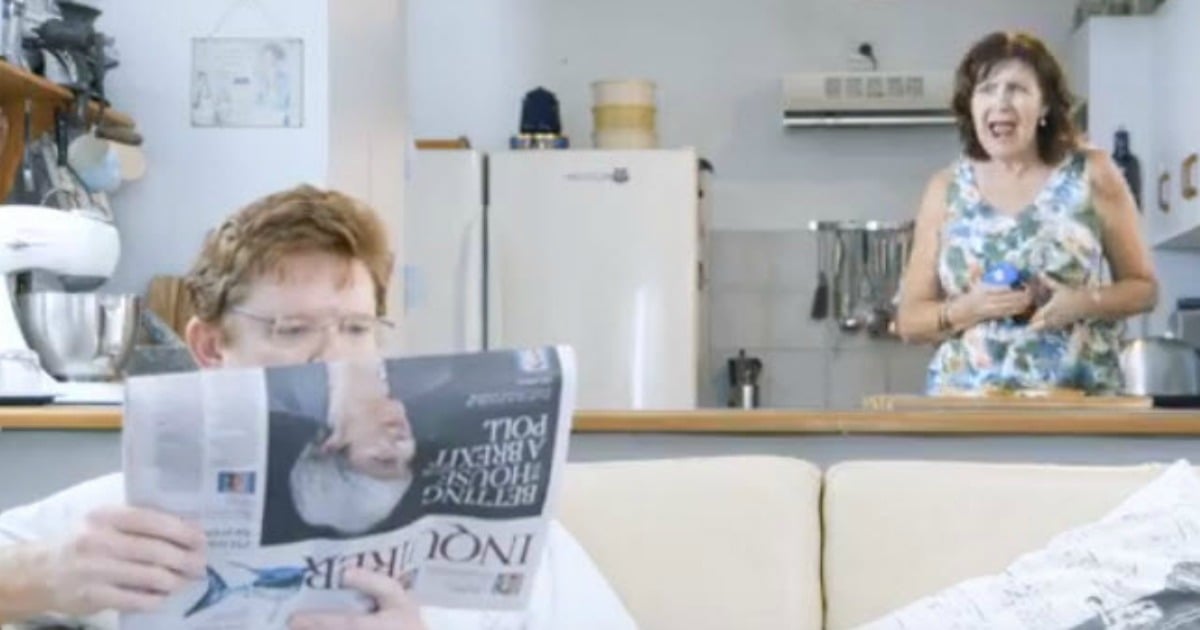 It was deemed unjustifiable by the watchdog, noting "serious community concern relating to domestic violence and violence in general".
"The suggested humour was not very strong. In the Board's view, the overall tone was one that was menacing and threatening," the ASB ruled.
The company defended the ad, which was pulled on May 13 (Mother's Day and the day it was meant to stop airing anyway) saying they were "incredulous" it could have caused offence but took community concerns seriously.
"The woman, while being seen to lift her hand to throw the jar, is not seen throwing the jar. There is no injury inflicted. Nor is the threat made to the man in the ad itself either. It's a visual show of frustration behind his back. The movement illustrates and reflects the frustration often felt by significant others," they told Mumbrella.
Tamar Hire were far more apologetic for their radio ad which depicted a woman calling the company about rubbish removal services because her husband was too busy to help her.
His muffled cries can be heard in the background suggesting he has been bound and gagged by his wife, at the end a voice-over decries, "When things look dire, call Tamar Hire".
The ABS again deemed the use of violence unjustifiable after a complaint which stated:
"Domestic violence isn't funny, and allowing it to be used for comic relief in advertising is not only irresponsible and dangerous, it minimises the issues those in domestic violence situations experience as humorous."
The company responded that they did not mean to cause offence, realised the ad has been "taken the wrong way" and finally decided to discontinue it.
If you or someone you know is impacted by sexual assault, domestic or family violence, call 1800RESPECT on 1800 737 732 or visit 1800RESPECT.org.au. In an emergency, call 000. For more information about a service in your state or local area download the DAISY App in the App Store or Google Play