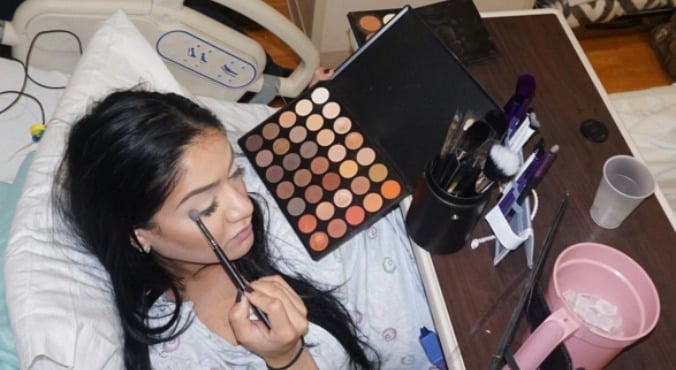 Image: Instagram/@makeupbyalaha.
Hospital bag essentials for giving birth vary for everyone. For some, clean clothes and toiletries top the list, while for others it's all about a good book, a calming playlist and their comfiest slippers.
For Alaha Majid, it also included a 35-eyeshadow palette, several liquid lipsticks, her favourite false lashes and her complete makeup brush set.
But forget the post-birth snap for Instagram and family albums, Majid applied a full-face of makeup during her labour. Her drug-free labour, we might add. (Watch: Four genius makeup hacks from a professional makeup artist. Post continues after video.)
Just WOW.
A makeup artist and beauty blogger boasting over 80,000 Instagram followers, the 27 year old used it as a way to relax in between contractions.