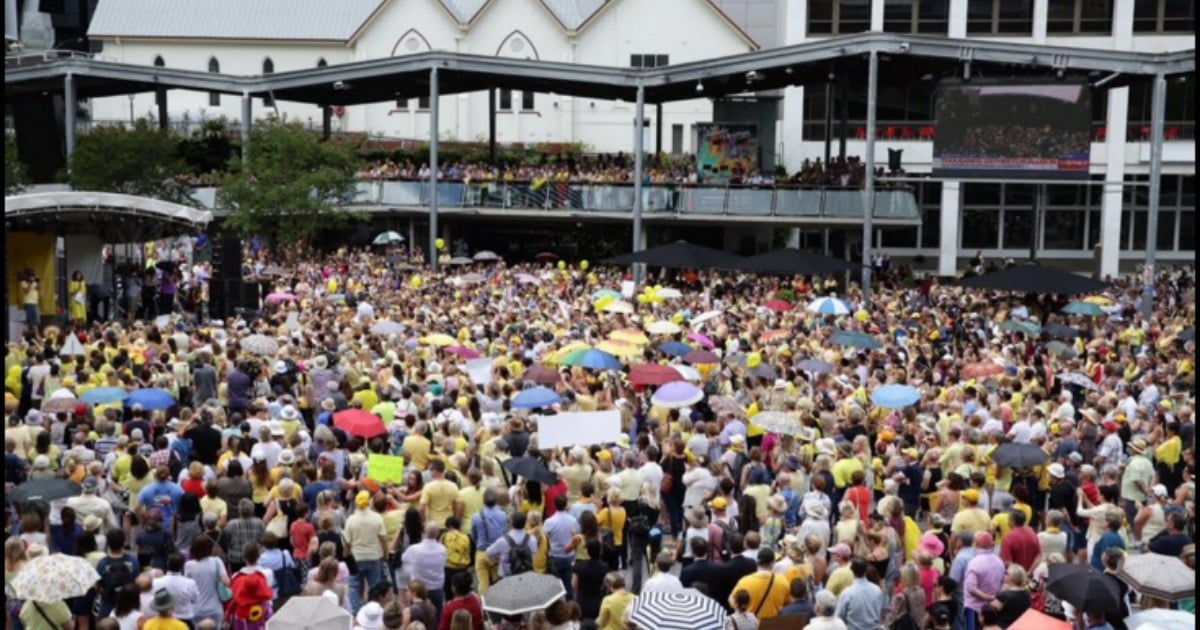 Nothing will ever bring Allison Baden-Clay back to her family. Nothing will diminish that loss. Nothing will ever render her death acceptable.
But today, thousands of Queenslanders have turned out to show that they remember Allison. They are rallying to show that they will not be silent about the decision to downgrade Gerard Baden-Clay's conviction from murder to the lesser charge of manslaughter.
And across the country today, Australians are wearing yellow in solidarity with Allison's family.
The Courier Mail dedicated its cover image today to the mother of 3 who was killed last year, calling on Queensland to unite for Allison.