Chris Mendiola is an animal-lover. In fact, he loves his dog Bear so much that he wanted to show it with a permanent gesture of solidarity.
The US man had noticed that Bear had a tattoo on his belly when he first picked up his rescue dog six years ago. This week he went in to get the same tattoo.
"[T]hose of you who know bear know that he has a tattoo given to him from some previous owners," Chris wrote on Facebook. "It sickens me to know that people actually tattoo their pets. So tonight I got his tattoo."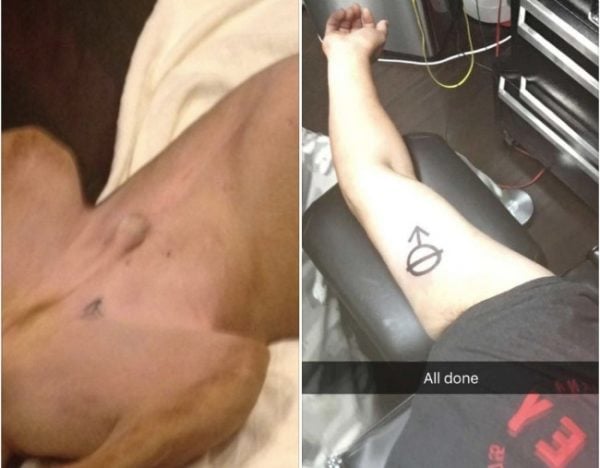 It's a totally heartwarming story - except for one tiny little detail.