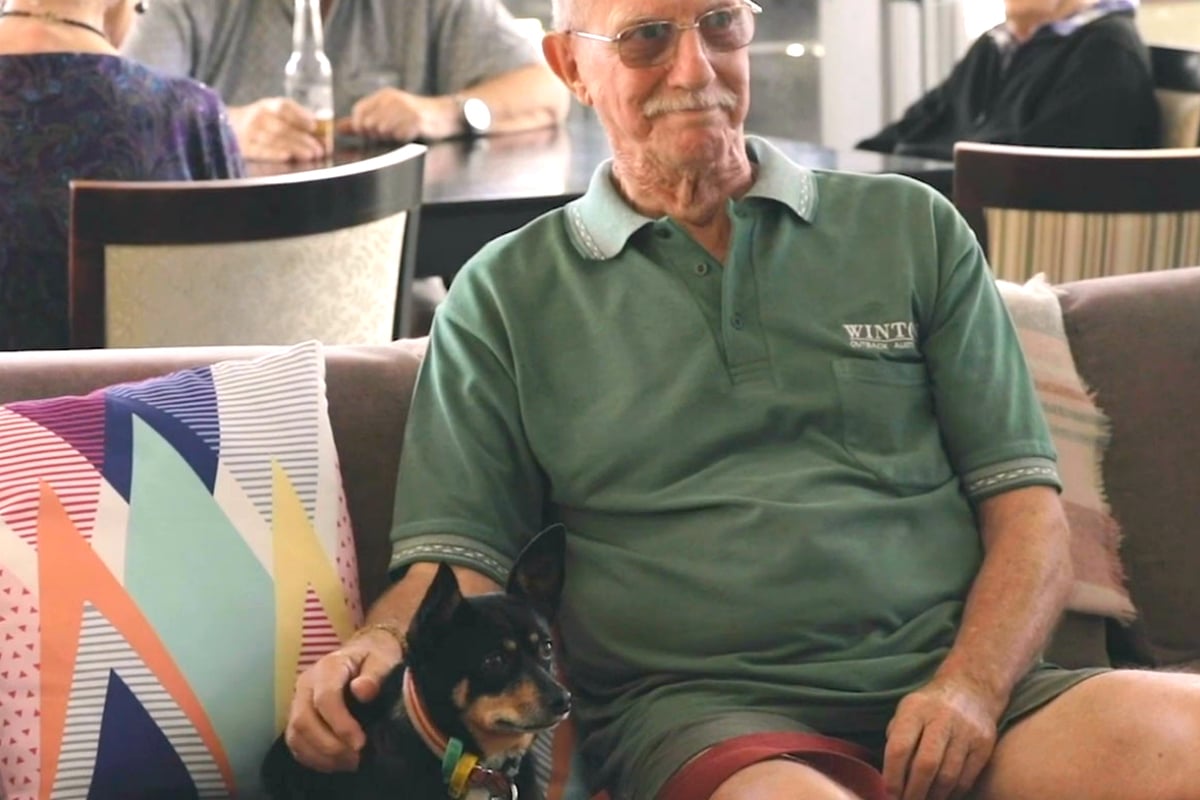 There is something truly unique about the relationship between a human and their dog.
As we go through life's challenges, they are there to give us unconditional love.
For Queensland man Darryl, 78, his dog Randy is his "best mate" ("in name but not in nature", he jokes).
"We got Randy from the pound when he was 18 months old," Darryl tells Mamamia. "They told us he is a foxy cross something – I think he is a foxy chihuahua. He definitely has a bit of chihuahua in him, he's got very short legs.
"I can still remember when we brought him home. He'd just been neutered so he had a bucket around his head, and I still remember thinking that he looked really cute."
For Darryl and his wife Valerie, animals had always been an important part of their married life, and with Randy's adoption, it was the fourth dog that they had welcomed to their family from animal shelters over the years.
Darryl, Valerie and Randy lived together at their Queensland home, where Darryl would enjoy playing golf, reading and watching sports on television. But in late 2017, Valerie was injured and after this, things changed.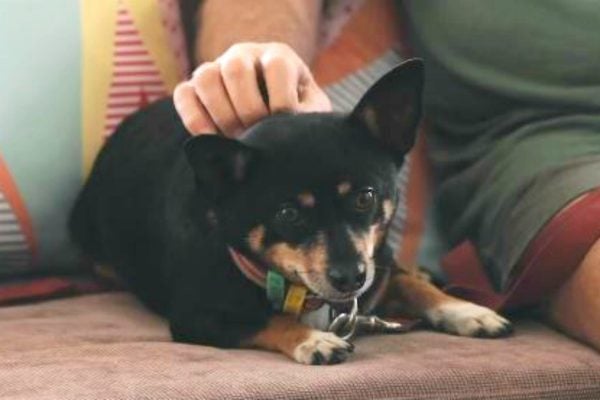 "Valerie was in a Queensland hospital receiving rehabilitation on her fractured kneecap," Darryl explains. It was here that they were advised that it was the best option for Valerie to enter a care facility.
"They told us they were going to put her in a nursing home, but my family and I said that is not on," Darryl says.
Instead, through the assistance of a consultant they were recommended Freedom Care Communities by Aveo and Darryl and his family visited the independent living facility soon after.
After touring their local Freedom Care Community, they decided relatively quickly that this was the place they would like to move into.
But there was one important condition - Randy must also be welcome because there was no way that either Darryl or Valerie were going to leave him behind.
"It was very important to have Randy be able to move with us," he says. "It was the main thing, if the dog couldn't come, we couldn't come."
That wasn't an issue at all at Freedom Care Communities. In 2018, Darryl, Valerie and Randy moved into their self-contained unit, where up until recently the trio had lived together.