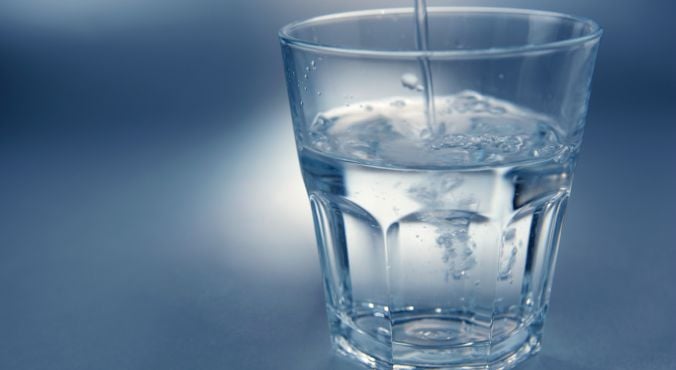 Image via iStock.
Are you one of those people who religiously has a glass of water by your bedside every night?
Firstly, good on you. Not only are you ensuring you're staying hydrated, but you've also eliminated the need to leave your cozy bed in the middle of the night to brave the freezing cold bathroom or kitchen. Clever.
But have you ever noticed that when your alarm goes off the next day and you take a sip from your glass, the water tastes a little "funny"?
RELATED: Yes, your water bottle has an expiry date. But not for the reason you think
No, it's not your imagination – you water really has changed. And while it's not harmful, what's happening will probably gross you out.
In a new video, Discovery News has explained the science of what's going on in your glass while you sleep.
While it's not exactly going off, the chemistry of the water is changing.
"By being exposed to air, the water absorbs some of the carbon dioxide and a tiny portion of that (about 0.13 per cent) is converted into carbonic acid," they explain. (Post continues after gallery.)
Trying to drink more water? Try this.