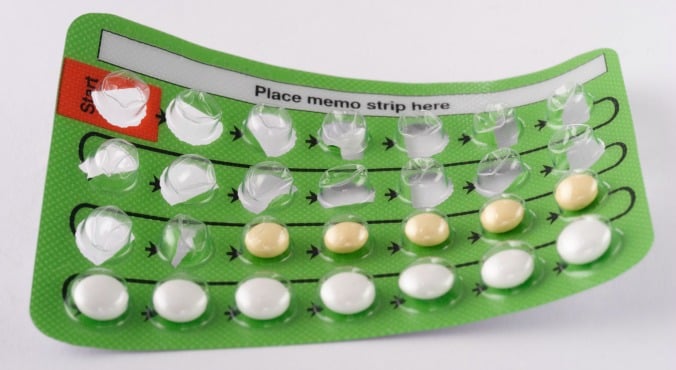 Image: iStock.
Anyone who's taken the oral contraceptive pill, and read the paper insert inside the box, knows it's associated with potential side effects. Some women experience psychological effects like mood changes, while others might encounter physical ones like nausea and breast tenderness.
Now, new research suggests there may be another side-effect to add to the list; this time, it's related to the structure and function of the brain.
RELATED: Is there any truth to these contraception myths?
In a study published in Human Brain Mapping, a team of neuroscientists examined the brains of 90 women, 44 of whom were using oral contraceptives. Among those women in the latter group, two regions of the brain – the lateral orbitofrontal cortex and the posterior cigulate cortex – were thinner, although it wasn't clear if this was a long-term effect or only lasted while the pill was being used.
As the lateral orbitofrontal cortex plays a role in the brain's regulation of emotions, the study authors speculate their findings could explain why some users of the Pill experience side-effects tied to emotion and mood. (Post continues after gallery.)
Popular forms of birth control
"Some women experience negative emotional side effects from taking oral contraceptive pills, although the scientific findings investigating that have been mixed," lead author Nicole Petersen explains to The Huffington Post.
"So it's possible that this change in the lateral orbitofrontal cortex may be related to the emotional changes that some women experience when using birth control pills."