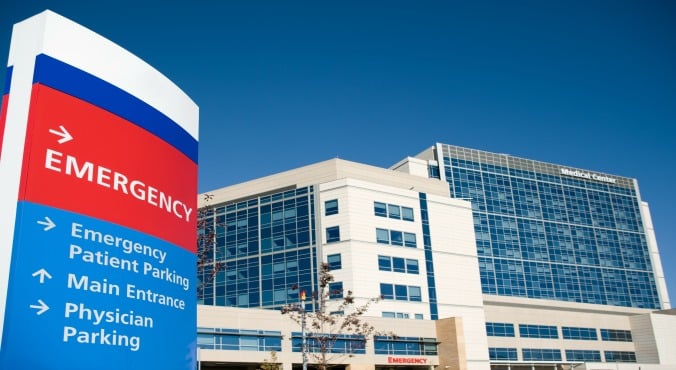 Image: iStock.
Ending up in hospital with something erm, foreign,  stuck somewhere it shouldn't be sounds like a cringey skit from a movie, but it genuinely does happen. More often than you'd think.
The people who see it the most? Doctors and nurses. And many have taken to internet forums to share the always painful and often hilarious cases they've witnessed.
1. Broken Coccyx.
"I was a Navy Corpsman for some years, and treated several sexual injuries. One couple came in with dual injuries. Neither injury required much intervention, but had to be documented so they could receive light duty while healing. They were copulating in the shower, and he slipped," recalled one doctor.
"She 'fell off' him, and broke her coccyx, while he tripped over her and broke his toe on the lip of the shower. Both of them had some bruises and were sore. Unfortunately, they were married, but not to each other, so neither could really use the ultimately amusing story." (Watch: Mamamia staff share their most embarrassing sex moment. Post continues after video.)
2. Thermometer troubles.
"A man explained that his girlfriend had tried to take his temperature rectally and 'lost' the thermometer. I could actually see the glass tip poking out of his rear end, so I got a padded clamp and gently began pulling," wrote one nurse.
"It was a thermometer all right, but one for a fish tank." (Post continues after gallery.)
Our favourite stylish sex toys (post continues after gallery)