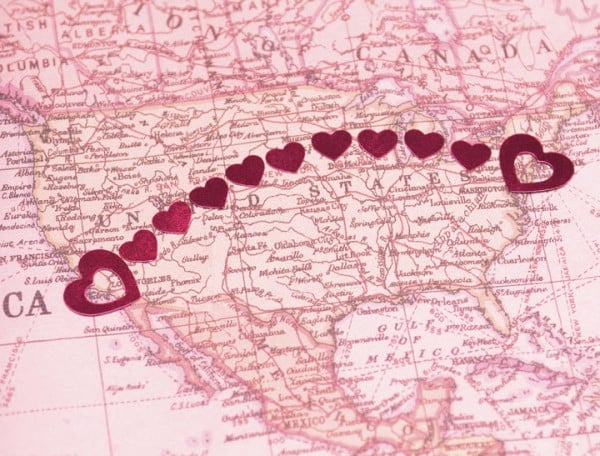 By: Cris Gladly for YourTango.com
You said I was crazy to sign up for an extreme long-distance relationship. You were wrong.
I live in Orlando. He lives in Australia. At any given moment, there are 15,045 kilometres (plus, one hell of an expensive airplane ticket) separating me from my boyfriend. In fact, our time zones are so far apart that he technically lives "in the future" (because, right now, it's already tomorrow in Sydney).
Let me be clear, this man is the greatest love of my life. He's on my mind and in my heart constantly, but I only physically see him four times a year for 2-and-a-half-week visits, and you know what? I wouldn't have it any other way.
Our relationship is pretty close to perfect, though naysayers give us an earful about it all the time. "You're crazy." "It will never last!" "How long can you sustain a long-distance relationship like that (and why would you even bother)?" "What kind of future can you possibly have?"
Actually, we have a rather bright, exciting, and beautiful future, thank-you-very-much. We're two years into this global romance of ours and it's the happiest, sexiest, and most meaningful relationship either of us have ever experienced. And while we certainly miss each another, we've discovered that far-flung love comes with some surprising (and pretty darn spectacular) benefits.
So, naysay all you want, cohabitating couples! When it comes to true relationship satisfaction, you might be the ones missing out.
Romance movies? Pshh, we put them to shame.
He's tall, dark and handsome and has a sexy Australian accent. I'm a woman who was previously lost in a loveless marriage who's finally blossoming into herself post-divorce.