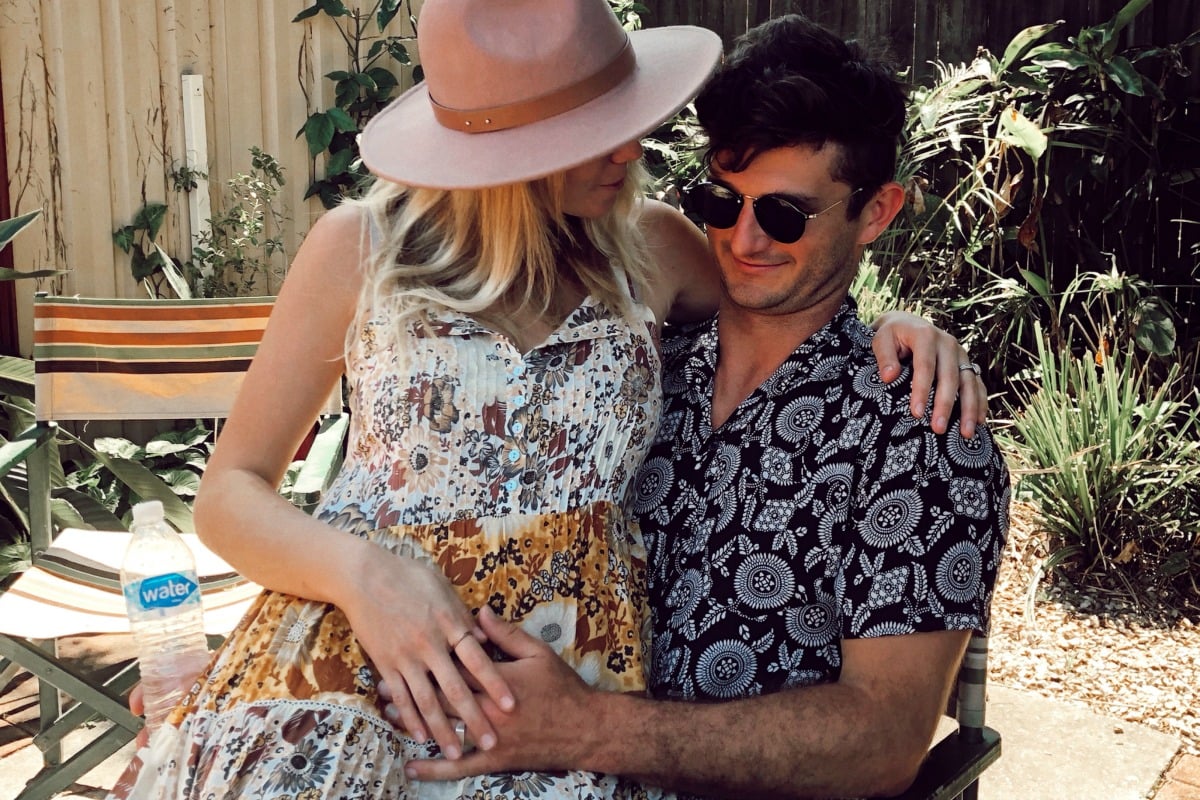 It felt like forever ago I saw the two little lines come up. Well, one line came up, then I popped the stick down and finished my business with a sunken heart like the other times I've tried. But then I looked down again at the stick and saw the second line faintly appearing.
'It's a dud,' I thought.
Before I knew it I bolted out the door and ran to the chemist around the corner to get a second test. 'Surely not,' was my left brain logic, reminding me not to get my hopes up, but my right side brain was going 'yes yes yes yes yes yes'. The adrenaline was enough for me to do another excitement wee. The little timer icon on the Clear Blue test flipping back and forth felt like FOREVER. But then there it appeared, 4-5 weeks pregnant. We did it. Which explained why my breasts kept falling over my bra the week earlier, my pelvis was on fire and I felt like I could've drunk miso dressing out of the bottle.
But this whole process didn't come lightly. I was living the city life in Sydney for three years with my husband and even though I partied hard, deep down I wanted a baby for two of them. Every time I saw a beautiful pregnant woman with her radiant belly on Bondi beach, I would die a little on the inside. Or when Nathan would hold a baby and play with kids at the coffee shop, I would get a lump in my throat and I had to get the image out of my head of our own little family before I could get too attached and upset that this was not our reality yet.
Yes, I'm young. Yes, there's women out there who struggle to fall pregnant, and whom I have the upmost respect for and have no idea what they must be going through. But no matter how many times people keep telling you otherwise, it doesn't change the maternal tug in your body that keeps pulling when you know you want to enter motherhood. It doesn't change your heightened senses for all things baby. Or when you're reminded of the news that yet another one of your friends is pregnant and you're not, it's a kick in the goddamn guts.
The thing is – you're allowed to feel like this and you shouldn't have to suppress the truth or lie about it. For some women the desire to be a mother evolves slowly, for others it's a surge. Some want it now, some are happy to wait.
I know a lot of mothers who will have no problem telling you to wait because your life will be over. Or friends that are way off having a baby will tell you to pull your head in and enjoy this time before shoving another margarita in your face. Yes, it is true we will never have any real idea what we're in for until we're elbows deep in a green explosion nappy, milking our boobs like a cow with red eyes from no sleep and a torn vagina from childbirth. I'm sure once I'm in the depths of motherhood, I'll laugh that I wrote this post and regret not being more grateful for that margarita, but that's the irony of it – we're willing to go for it regardless.