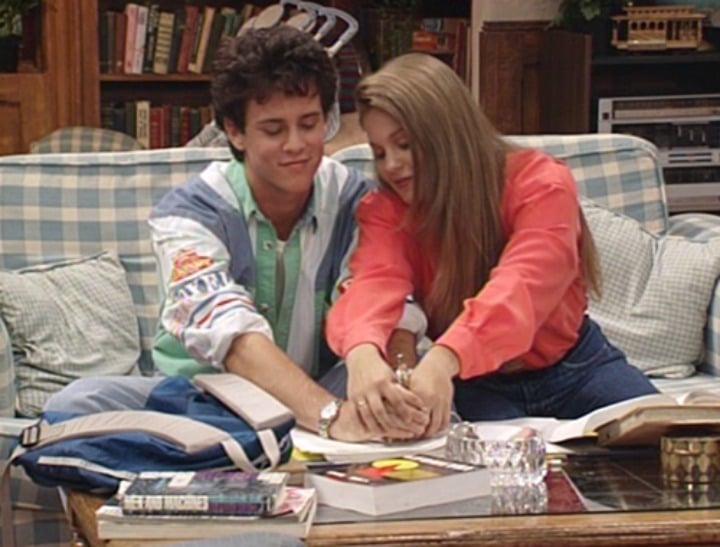 One of the cutest couples on the 90s hit show, Full House have reunited.
The eldest Tanner, DJ (Candace Cameron Bure) and her boyfriend Steve (Scott Weinger) have had an onset reunion while filming the Netflix revival show, Fuller House. 
But while most of us know what Bure looks like now, Weigner has changed a quite a bit.  He no longer has glorious gelled hair. But his eyes are still piercingly blue.
He was so young and innocent during his Full House days:
It was sweet, young love between the two and they had the audience going gaga when they displayed bouts of teenage flirtation.
Weinger has just posted a photo of the two looking a little less...young.
He captioned the image with, "Sorry, Internet.#fullerhouse @candacecbure #iloveyoudj."