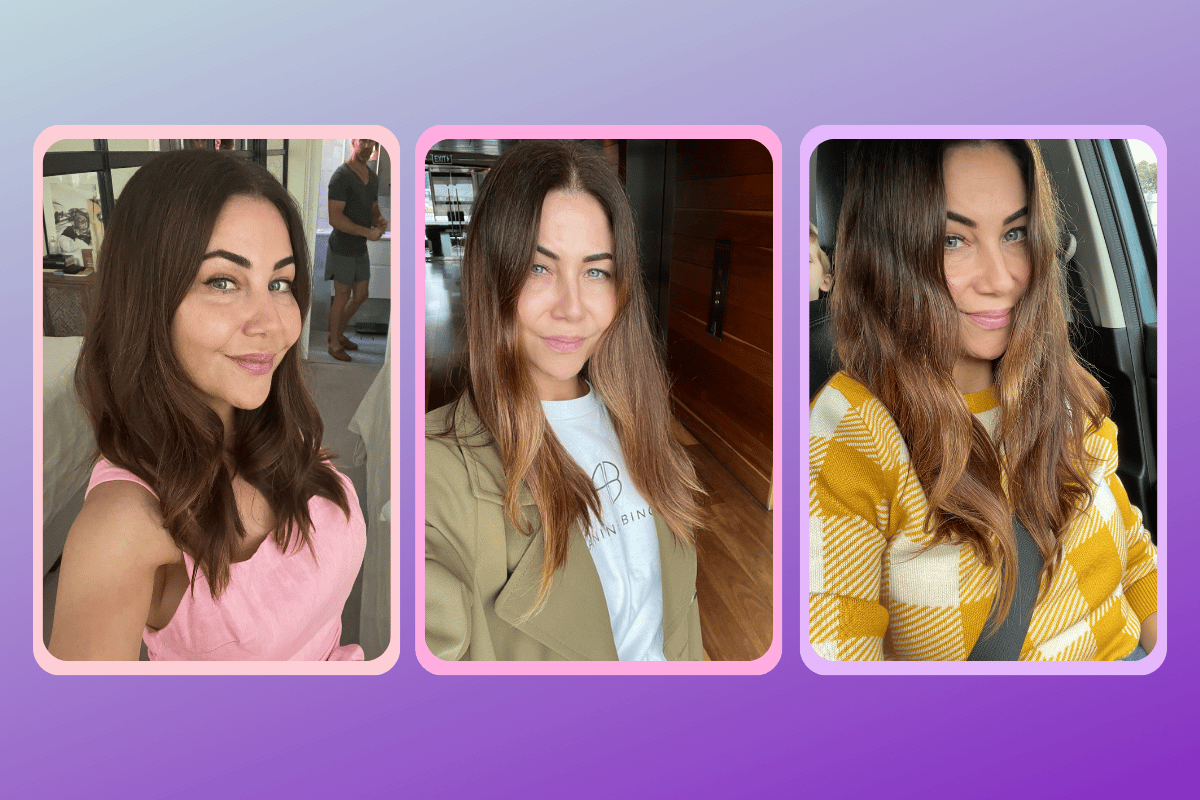 Professional hair colourists, look away now.
Whenever I tell people in the hair industry that I colour my hair at home, they always wince… and that's when they assume I'm just referring to my grey roots. 
I do my roots once a fortnight but I also lighten my mid-lengths and ends myself about once or twice a year.
*ducks for cover as colourists across the country throw mixing bowls at me*
Watch 5 Minutes With Leight: Updo Chic Look. Post continues after video. 
Being a beauty expert, I could easily get an appointment at a fancy salon (it might even be for free!), but I prefer to do it myself because I hate spending hours in the hairdresser chair, and I like the result I'm able to achieve at home.
I'm about to tell you how I do it, but before I do, a fair word of warning.
I have been in the beauty industry for 20 years, during which I have interviewed hundreds of hair stylists, if not thousands. I've gathered all their expert tips and insider tricks and from that, have a fair understanding of how hair colour works - more than the average person.
If you're really precious about your hair or feel too overwhelmed to have a play at home - please leave it to the pros. It's true that a lot can go wrong…. but I've worked out how to get it right for me.
Here's my process.
I grab a blonde hair colour from the local pharmacy. As I'm not really following the instructions, it doesn't matter too much which one.
In the past I have used L'Oreal Paris Preference Balayage No 2 Dark Blonde To Light Blonde Hair, $19.45, but this time I am using the Schwarzkopf Colour Specialist 10-1 Cool Ultra Blonde, $18.99.
I brush my hair (it makes no difference if it is clean or a bit dirty) and centre part it as that's how I prefer to wear my hair the majority of the time. 
Unlock unlimited access to the best content for women