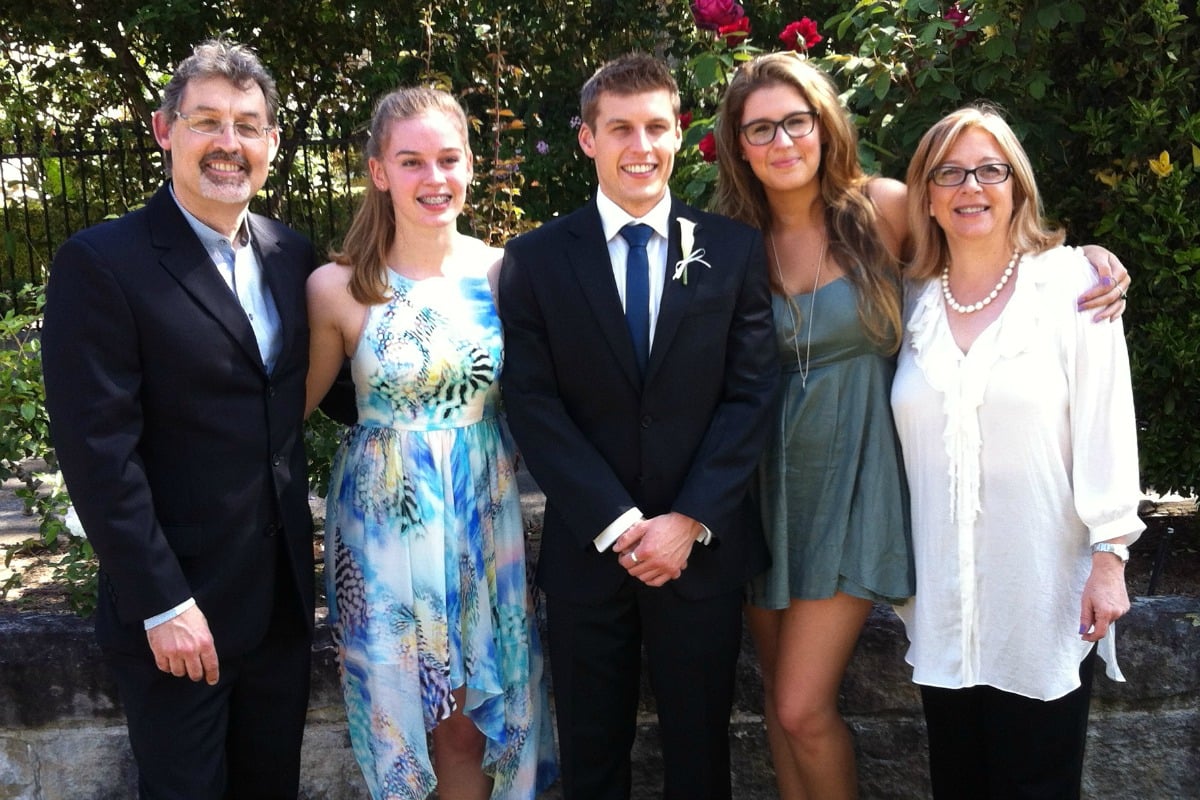 Parents Fiona and Michael recently attended their daughter Emma's wedding, and it was everything they thought it would be.
"It was beautiful, there were no tensions," Fiona tells Mamamia. "We were truly one big happy family."
A wedding day that goes smoothly without sensitivities getting involved is a miracle for anyone, let alone for a couple who've been divorced for 10 years. But for Fiona and Michael, it was easy.
"So many divorced parents can't even be in the same room as each other. They ruin the wedding," Fiona said.
"Michael and I have never wanted to do that to our kids."
In fact, such has been the parents' commitment to their children's happiness being a priority, Michael and Fiona shared two homes for seven years after their separation.
"We were married for 25 years, then split amicably," Fiona shares.
The Mamamia team confess when we knew it was time for a divorce. Post continues after video. 
"At the time, Daniel was 17, Emma was 15, and Madeleine was just 11. So we really wanted to do our best by them in such important years."
Michael went to his sister, Anne, a social worker, for advice on how to go about negotiating a 50/50 shared custody arrangement that would suit the entire family.
"Anne suggested that if we really wanted to put the kids first, we should let them stay in the family home, and Michael and I should come and go.
"I loved the idea, so we did it. We rented an apartment, and Michael and I took turns staying there when it wasn't our week with the kids.
"We didn't know until just recently this had a name – 'birds nest parenting'. We just did it because it was best for the kids to not have to swap homes each week.
"It made perfect sense."
Fiona shares that family and friends couldn't believe they were doing divorce so unconventionally.
"They would say, 'what, aren't you fighting?'," she reveals.
"But Michael and I were never like that."
For Michael and Fiona, a conscious decision to 'divorce well' for everyone's sake made the arrangement relatively easy.
"We had made a mutual decision to split. We always say we are very good partners. We are good friends. There's mutual respect.
"We ended our marriage before we destroyed our friendship."
Mamamia's imperfect parenting podcast, This Glorious Mess explains 'bird's nest parenting'. Post continues after podcast.