We've rounded up all the latest stories from Australia and around the world – so you don't have to go searching.
1. 'Divorce selfie' goes viral.
A Canadian couple took a selfie outside the courthouse where their divorce was granted — and in just one week, the image has been shared more than 30,000 times.
Shannon and Chris Neuman last week shared the smiling photo along with the hashtag #divorceselfie and an explanation of why they intended to stay friends.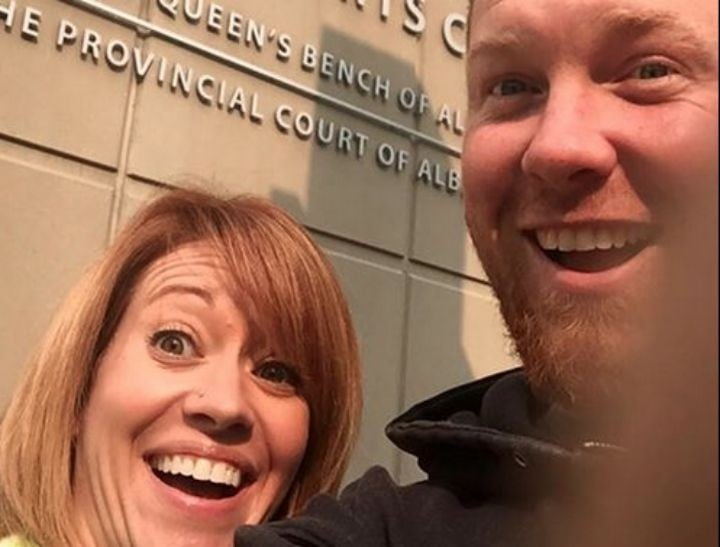 "Here's Chris Neuman and I yesterday after filing for divorce! But we're smiling?! Yep, we're kooky like that," Shannon wrote.
"We have respectfully, thoughtfully and honourably ended our marriage in a way that will allow us to go forward as parenting partners for our children," she continued.
"[N[ow that you know it's possible – please consider our way if you find yourself on this road, or share our message if we can help remind them that it's possible to love your kids more than you hate/distrust/dislike your ex (which we have felt at times on the journey but for the record we do actually like each other)."
2. Tony Abbott responds to international criticism.
Prime Minister Tony Abbott has responded to a scathing New York Times editorial about his harsh boat turnback policies.
The New York Times editorial called the government's treatment of asylum seekers "inhumane, of dubious legality and strikingly at odds with the country's tradition of welcoming people fleeing persecution and war".
In response, Mr Abbott said the photos of dead Syrian toddler Aylan Kurdi washed up on a Turkish beach actually justified the need to "stop the boats", ABC News reports.
Read about those devastating Aylan Kurdi photos here.
"If you want to stop the deaths, if you want to stop the drownings, you've got to stop the boats," Mr Abbott told ABC Goulburn Murray local radio.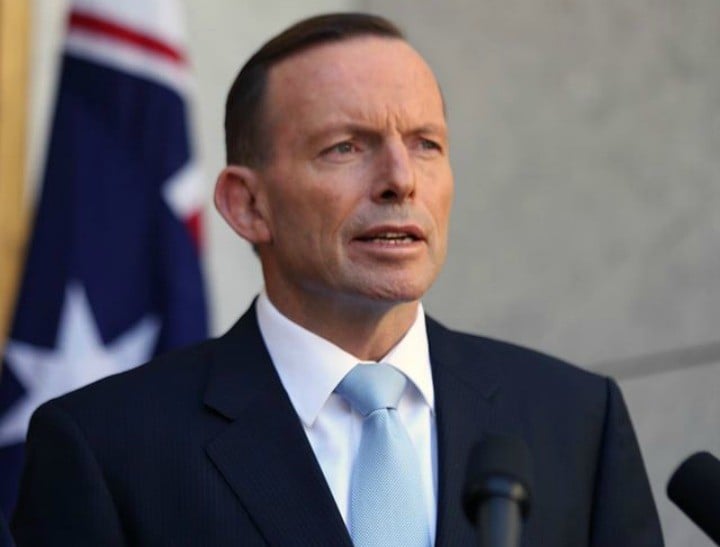 "We saw yesterday on our screens a very sad and poignant image of children tragically, tragically dead at sea in illegal migration," he said.
"And thankfully we've stopped that in Australia because we've stopped the illegal boats, we've said to the people smugglers, 'your trade has closed down'."
3. Anonymous obituary for Aylan Kurdi published in Sydney.
A moving, anonymous tribute to three-year-old refugee Aylan Kurdi has been published in the Sydney Morning Herald.
The beautiful obituary was printed in the popular newspaper's Friday edition.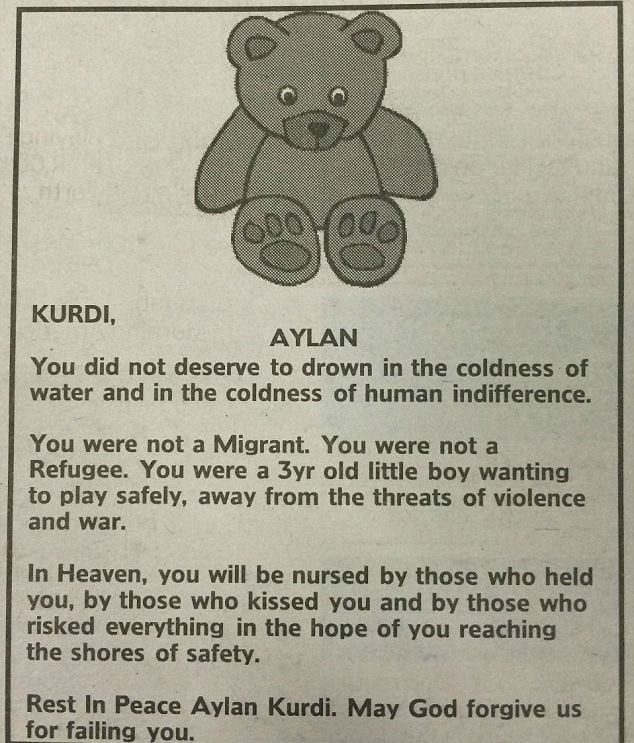 "You did not deserve to drown in the coldness of water and in the coldness of human indifference," the obituary read.
"May God forgive us for failing you."
Related: Aylan Kurdi's father breaks down: 'Let this be the last.'
4. Boy dies after playing a computer game for 22 days straight.
A 17-year-old boy has passed away after playing a computer game almost continuously for 22 days.
The Russian teenager was at home playing Defence of the Ancients for more than three weeks after breaking his leg, News.com.au reports.
The boy, known as Rustam, stopped to sleep and eat, but otherwise played almost continuously.
Doctors say he may have died from deep vein thrombosis, the formation of a blood clot within a deep vein that can occur when a person is not moving around much.
He reportedly collapsed as his virtual avatar was killed in the game.
5. Female martial arts expert puts a robber in a headlock.
Footage has emerged of a street robber pleading for "daddy" after the Mixed Martial Arts champion he was trying to rob put him in a headlock.
UK Newspaper The Telegraph reports that the woman, Monique Bastos, locked robber Wesley Sousa de Araujo's neck in a triangle choke when he tried to hold her up in Brazil.
Post continues after video:
Apparently, Araujo had no idea his victim was a professional MMA fighter and jiu-jitsu blue belt.
Do you have a story to share with Mamamia? Email us at [email protected]mamamia.com.au.