Disney, the company behind some of the world's most popular children's films, has been accused of "brown face" over a recently released Halloween costume.
Designed to represent that of Polynesian demigod Maui, who is a lead character in Disney's upcoming film Moana,  the full-body costume consists of a brown-skinned tattooed body suit, bone necklace and grass skirt.
Essentially, children can don the skin of a Polynesian person for fun, before simply removing it at the end of the night.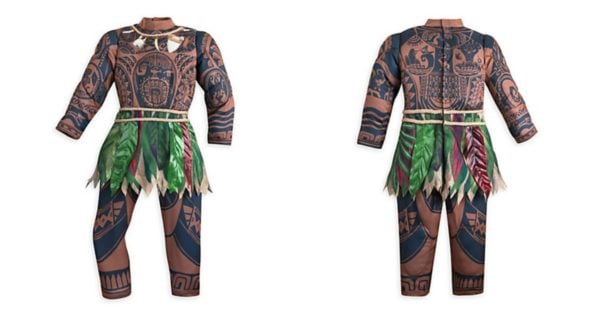 Disney's Moana costume. source: Disney. 
"Your little one will set off on adventures in this Maui Costume featuring the demigod's signature tattoos, rope necklace and island-style skirt. Plus, padded arms and legs for mighty stature," the Disney site writes alongside images of the $44.95 costume.
"[The costume is] no different to putting the image of one of our ancestors on a shower curtain or a beer bottle," Marama Fox, the co-leader of New Zealand's Maori Party told Fairfax Media on Wednesday.
"I wonder what @TheRock thinks about Disney making a Pacific Islander #brownface costume for his upcoming movie," one Twitter user wrote.