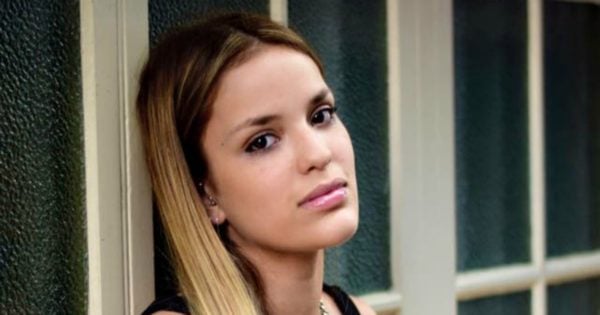 Two years ago, when she was just 17, Liz Bos was sitting at home typing up a uni assignment when she suddenly lost the use of her left hand. The sensation was gone; her fingers, useless.
The Brisbane teen's mother rushed her to hospital, but baffled doctors had no answers. Then lying awake that night, she overheard the doctor and the radiologist talking to one another, and one mentioned something called Moyamoya Disease.
It was a conversation that would change – and save – her life.
"When my mum came back to the hospital, I mentioned the name and she jumped on Google straight away and read about how awful it was, and so she contacted my doctor in Sydney," she told Mamamia. "In the next couple of days we flew over, and a couple of days after that I got booked in for emergency surgery."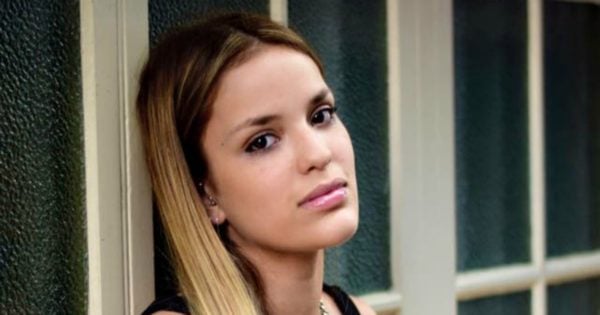 Liz only discovered she has Moyamoya when she was 17. Image: supplied.
Moyamoya Disease is a rare vascular disorder that causes blockages in the arteries at the base of the brain. Only 1 in 200,000 people worldwide are believed to suffer from it, and there is no cure - just preventative treatment.
In Liz's case, that was an emergency operation to alleviate a blockage in the middle cerebral artery.
"I didn't really have time to get scared about it because it all happened so quickly," she sad. "It didn't really sink in until after the surgery, so it's kind of good that it happened like that in a way."
While that primary blockage was fixed, Liz is one of the unfortunate few to also suffer from blockages in both the anterior arteries as well - something virtually impossible to fix in adults.
The result are transient ischaemic attacks, which are essentially mini-strokes that can occur as often as every two days. These temporarily halt blood flow to parts of the brain, and in Liz's case, cause weakness in her legs, sharp headaches and impact her vision and speech. She's also constantly fatigued.