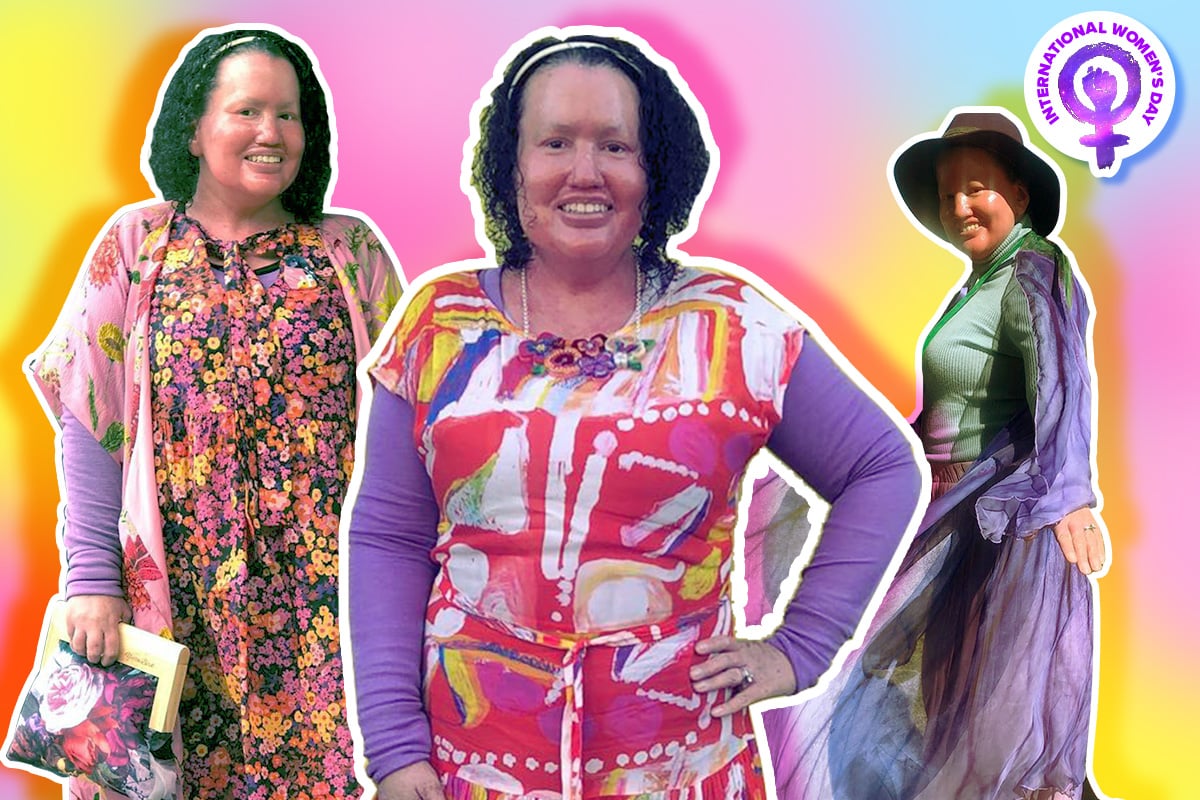 At Mamamia, every day is International Women's Day. But this year, we're celebrating March 8 by sharing stories from some of Australia's most influential women. You can find all our International Women's Day stories on our hub page.
As a kid, the only connection I had with disability was that my parents received the handicap allowance from Social Security (two outdated terms!).
I didn't connect with disabled people I saw, because their lives were so different to mine. I occasionally saw Paralympic athletes in the news (though they were not as prominent as they are now), and I also saw stories of disabled people as tragic and charitable objects on tabloid TV programs.
I hated sport and my parents never treated me as a burden or special. I received $5 of pocket money a week until I was 15.
There was one child in my primary school class who was disabled. They walked and spoke differently to the other children in the school, and they received support from a teacher's aide. I didn't receive this support, but I was teased just like this child was.
None of these representations of disability applied to me.
Even though I was born with ichthyosis — a lifelong severe rare skin condition — I didn't identify as being disabled until I was in my mid-20s.
It was then that I realised that, despite us having different diagnoses, we experience similar barriers. Now I know this is the social model of disability: we are more disabled by physical, attitudinal and systemic barriers constructed by society than we are by our bodies.