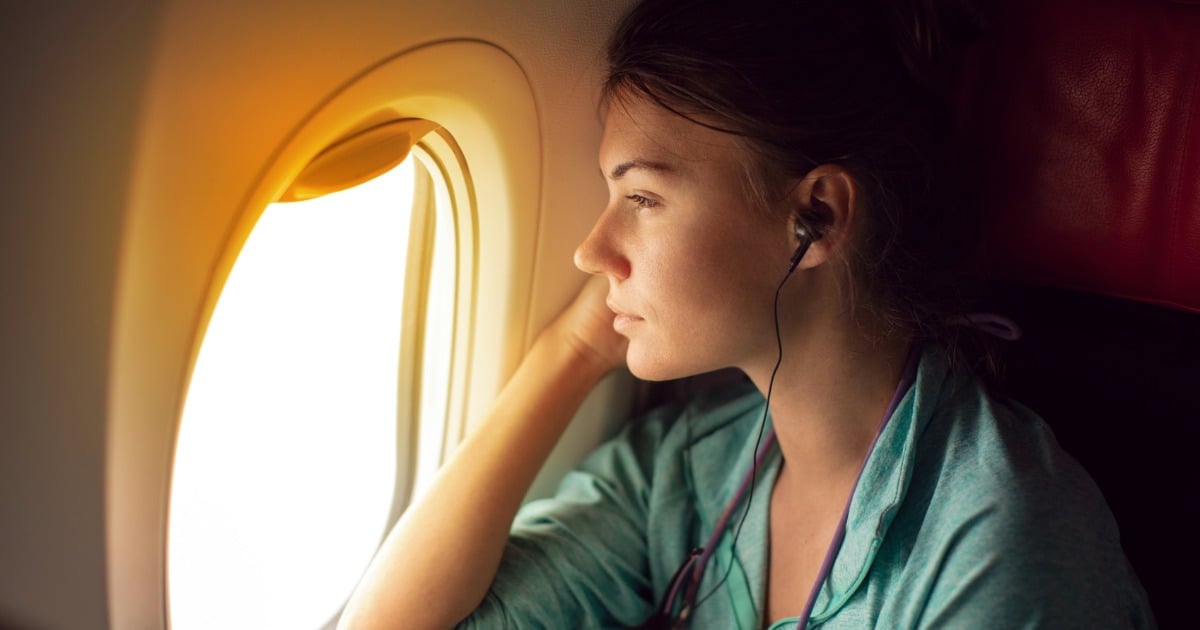 From the outside, jetsetting around the world seems oh-so glamorous. Hopping on a plane and waking up in a whole other place, refreshed and ready to go — how wonderful!
The truth is, unless you're flying first class that's not always the reality.
As if the cramped toilet cubicles and loudly snoring fellow passengers weren't enough to make air travel slightly uncomfortable, it seems a lot of our beloved on-board creature comforts are basically germ incubators.
Oh, joy.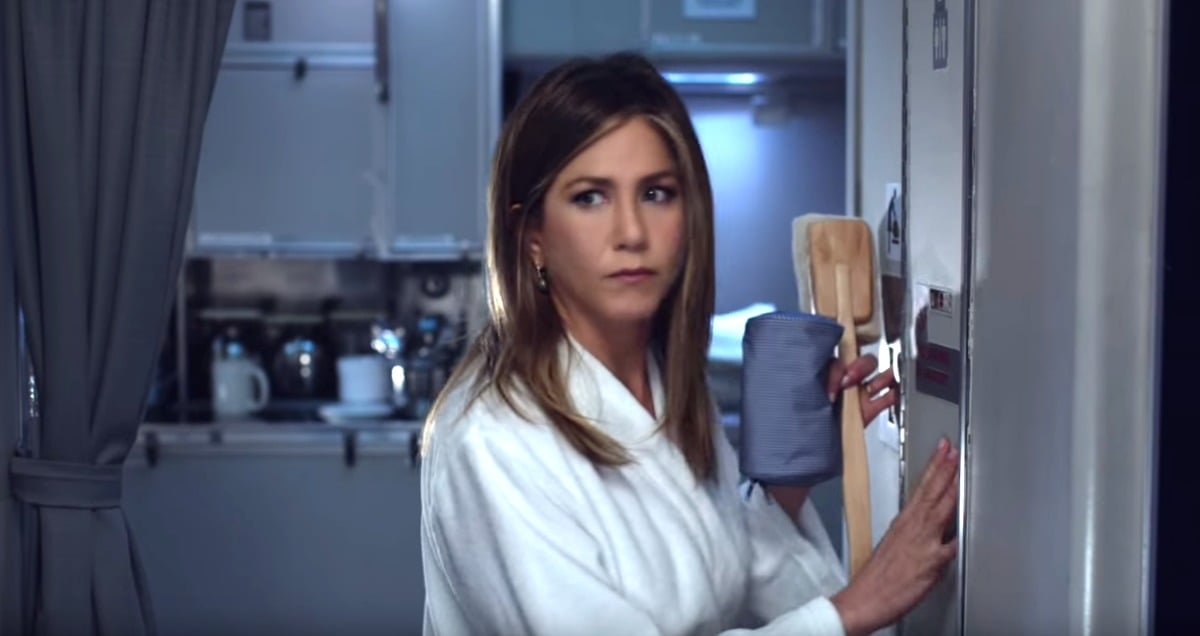 Hiding in the bathroom won't save you, Jen. Quite the opposite. (Image: Etihad Airways)
According to US-based health service Drexel Medicine, one of the dirtiest places on a plane is the seat pocket.
"While it may look like a handy place to store snacks, drinks, and other belongings, passengers like to use seat pockets more like a trash bin than a storage device," the website notes, using fingernail clippings and dirty nappies as examples. Ick.
"Studies have shown it's one of the worst offenders when it comes to germs on an airplane."
Watch: Flight attendants dish the dirt on the airlines they work for. Cringe central. (Post continues after video.)
The same goes for the reading material stored inside the pockets, namely in-flight magazines that are read by thousands of people each month and don't exactly receive a wipe-down afterwards.
'But I don't even read those things,' we hear you say. 'I'll be fine, I've totally got this.'
Well, don't get too smug just yet — the touch-screen entertainment systems that get you through those painful long-haul flights are pretty nasty, too.
"Nearly everyone who has sat in your seat before you has touched that screen and there is no way of knowing where their hands had been before that," the Drexel website states. (Post continues after gallery.)
Memorable plane scenes in pop culture.