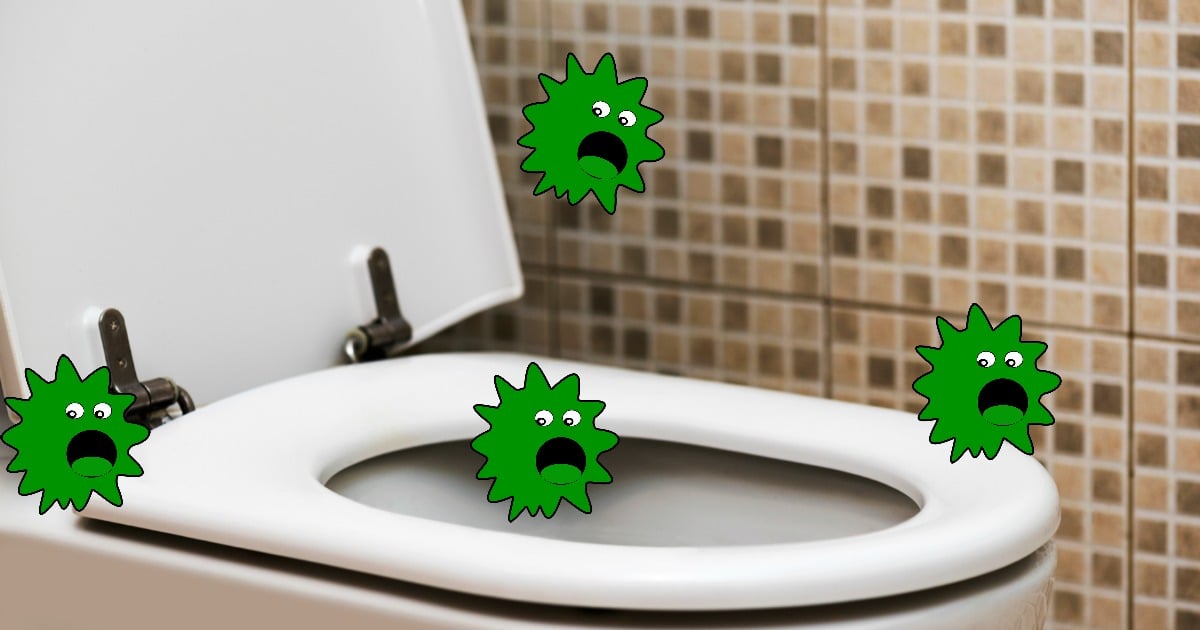 Image: iStock.
Rubber gloves and bleach at the ready. According to germ experts (AKA microbiologists) the place most of us would assume is packed with harmful bacteria, the toilet seat, actually isn't that bad. Your kitchen? The worst.
And it's not the only place that's basically a a germ breeding ground…
1. Kitchen sink.
Despite being the place you use to clean your dishes, it's the most contaminated place in the house.
"Plates with food scraps provide great breeding grounds and may sit around for a while," says Microbiologist and Director of Research of the Faculty of Medicine, Nursing and Health Sciences at Monash University, Dr Ross Coppel.
"There may be dishes and boards contaminated with potentially infected material such as raw chicken and usually the sinks are just rinsed with water."
(Watch: A delicious recipe from Dani Venn to try… once you've cleaned your sink. Post continues after video.)
2. Grocery bags
These guys pick up just as much dirt and bacteria as everything else, except they, you know, also hold the food you're planning to put in your mouth.
"There should be warnings that come with these. Fifty per cent of people never wash them, and they have more bacteria in them than your underwear — and your car is like the incubator," University of Arizona microbiologist Dr Charles Gerba told Cosmopolitan.
He suggests choosing bags that are easily washable and using multiple carry bags to avoid cross contamination between meat, cans and fresh produce. Yes, apparently we're meant to do that…