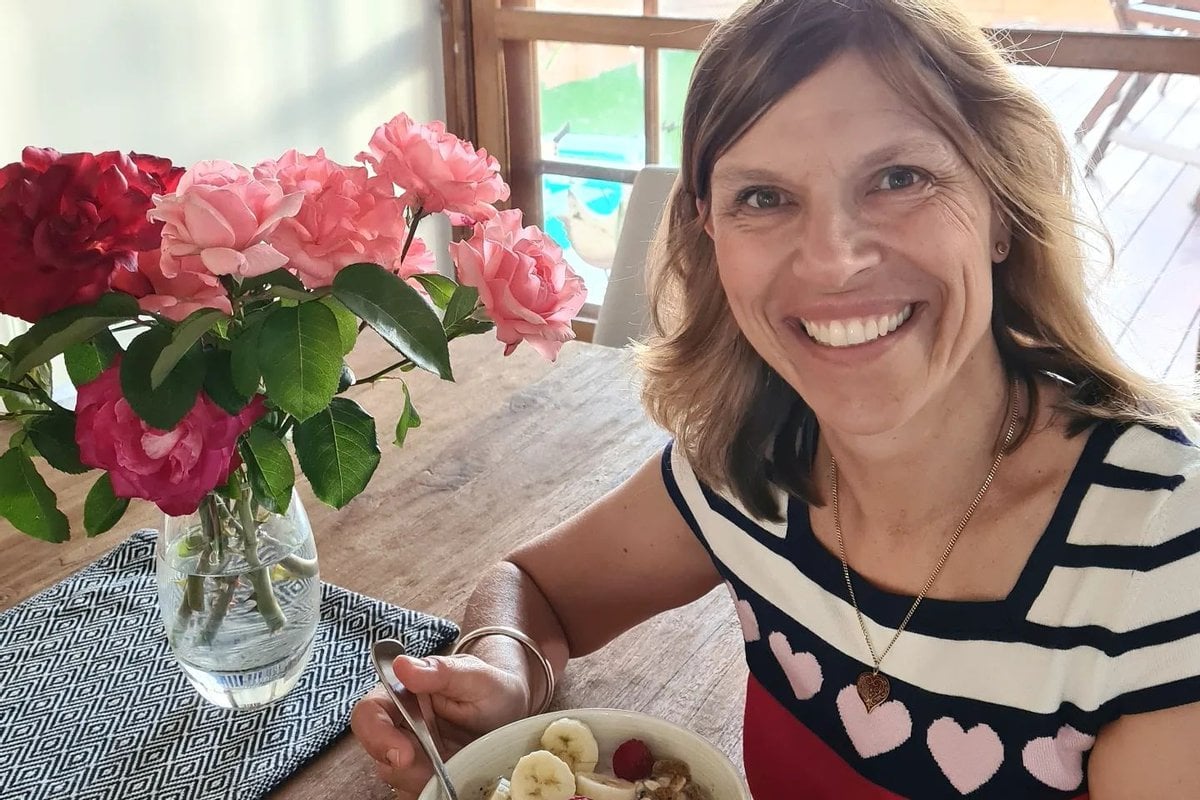 Health. 
It's a particularly big, important, life focus that is so often clouded by misinformation. And that's why it's so important we're getting it from the right people. 
Simone Austin is an Accredited Practising Dietitian, Advanced Sports Dietitian, and a Chair of the healthylife Advisory Board, who knows a lot about living a healthy lifestyle.
So, Mamamia asked her to share the wisdom you might would definitely hear as one of her clients. 
The things we wish we could've known a little sooner.
Here's what she had to say.
Consume health advice wisely.
First and foremost, Simone wants women to be sure that any fitness, health and wellness advice they might receive is coming from a reputable, qualified source.
"Check who's written the information, before you take something as gospel," she says. 
"People are very happy to take health advice from anyone they might follow online, but you wouldn't get your car fixed by the gardener.
"Health advice is one of the most important things you could take on board. Make sure you take [it] carefully."
Resources like the Woolworths Groups' healthylife website are great for getting accurate health information you can trust. 
"It has a Board of certified experts, and everything you'll find on the healthylife site – from free health programs, to tools like the healthylife food tracker – all work to scientific findings, and is evidence-based."
So, you can be sure you're getting your very important health information from accredited experts.