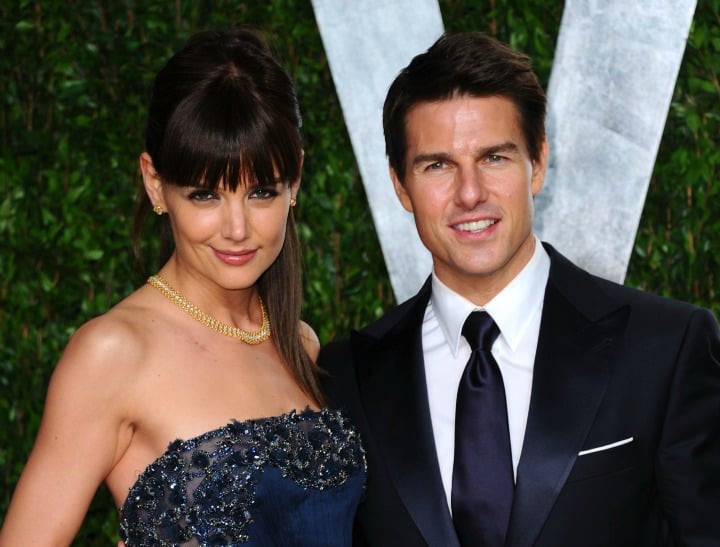 More Scientology secrets have been revealed.
This week, actress Leah Remini talked about her turbulent life as a member of the Church of Scientology, including her punishment for being rude to Tom Cruise and Katie Holmes and the religion's failed attempts to recruit Jennifer Lopez.
In an interview with ABC News "20/20" the former King of Queen's actress, who publicly severed ties with the religion in 2013 and is the most high profile celebrity to leave Scientology, talked about her run-ins with the religion's poster boy, Tom Cruise and his former-wife, Katie Holmes.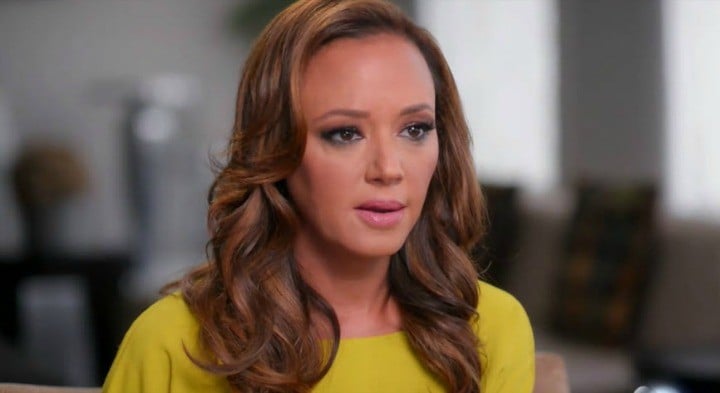 One of the most surprising revelations was that Remini received a call from a Church official requesting that she taught Cruise to salsa dance.
When she arrived for the lesson, two high-ranking Scientology officials were there with Cruise and his then girlfriend Katie Holmes.
"He was like forcibly kissing Katie and I said, 'hey, get a fricking room'," Remini said. "And well, I was written up for that, and I had to go into session for it."
Despite her wayward joke, in 2006, Remini scored an invitation to the Cruise/Holmes wedding, but said it came with a request she brings along her famous friends Jennifer Lopez and Marc Anthony.
"The Church was really the one who invited them," she said. "On Tom's behalf."
The group agreed to attend and in her new memoir, Troublemaker: Surviving Hollywood and Scientology, Remini writes about the moment Cruise serenaded his new bride with You've Lost That Loving Feeling in a shout-out to his iconic role in Top Gun.
"We're like, 'that's an interesting song to sing to your bride'," Remini told 20/20.
Watch the interview here:
At the wedding Remini said she became annoyed by the Church's attempt to separate her from Lopez by having them travel in separate vehicles and even sit at different tables.
"They were always trying to extract me," she said. "I could only assume because they wanted to make Jennifer a Scientologist and maybe I was barring that road for them."
After the wedding, a number of Scientologists filed complaints against Remini, claiming that she had "basically destroyed the wedding" and filed reports on her for being loud, late and rude, upgrading her hotel room and switching seats at the reception.
During the interview Remini showed 20/20 a document that she claimed was a Knowledge Report from Katie Holmes.
"It starts with, 'I was dismayed at the behavior of Leah Remini during the events leading up to our wedding… At the wedding, the behavior of a guest, a friend… was very upsetting,'" Remini said, reading the document.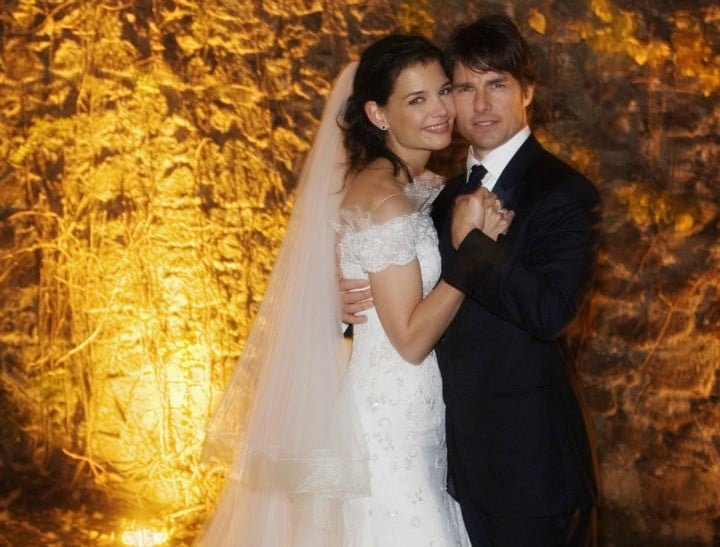 Following the wedding, Remini said she was sent to a facility in Florida, for what she calls "reprogramming."
"I was in an auditing room," she said. "Basically they were just trying to get me to recant what I said, to apologize for ruining the wedding of the century."
Holmes declined to be interviewed for the report, but in a rare nod to her former religion gave a statement to ABC News in which she said, "I regret having upset Leah in the past and wish her only the best in the future."
20/20 says the Church of Scientology delivered multiple documents and emails and made numerous phone calls to ABC News about Remini in the lead up to the interview, calling her a liar, "self-absorbed, rude and embarrassing," and saying she is attempting to "rewrite the truth" in order to sell her new book.