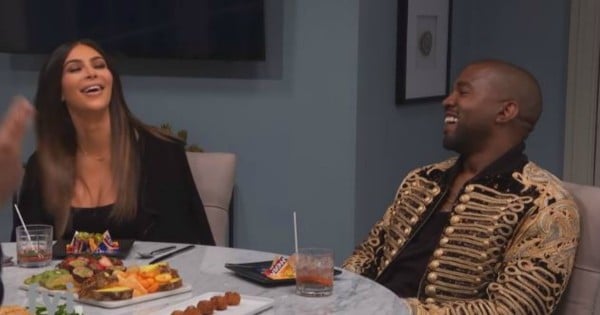 Let's cast our minds back to 2011.
It was a glorious year for celebrities. Charlie Sheen had his epic meltdown, Brad Pitt said he 'never lived an interesting life' with ex-wife Jennifer Aniston, and Kate Middleton married her Prince Charming in the 'wedding of the century'.
And, of course, not to be overshadowed by the Duchess, Kim Kardashian married her basketballer beau Kris Humphries. We all know how that ended.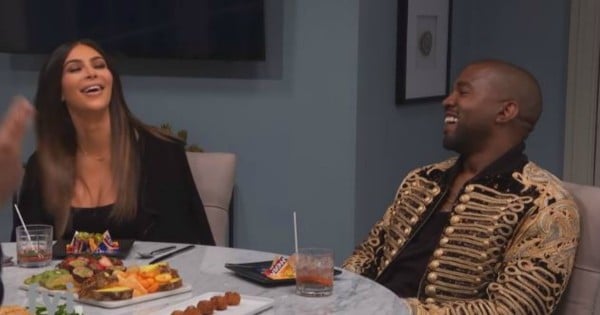 In the teaser for the latest and final episode of Khloe Kardashian's cancelled talk show Kocktails With Khloe, Kanye admits he only bought a mobile phone when he heard Kim was engaged to Humphries.
"I got a phone because somebody decided they wanted to marry Kris Humphries," the 38-year-old Gold Digger rapper told the table of Kim, Khloe and married stars Chrissy Teigen and John Legend.
"I wasn't up to anything, and I looked on the internet and there was Kim with some extremely tall person."