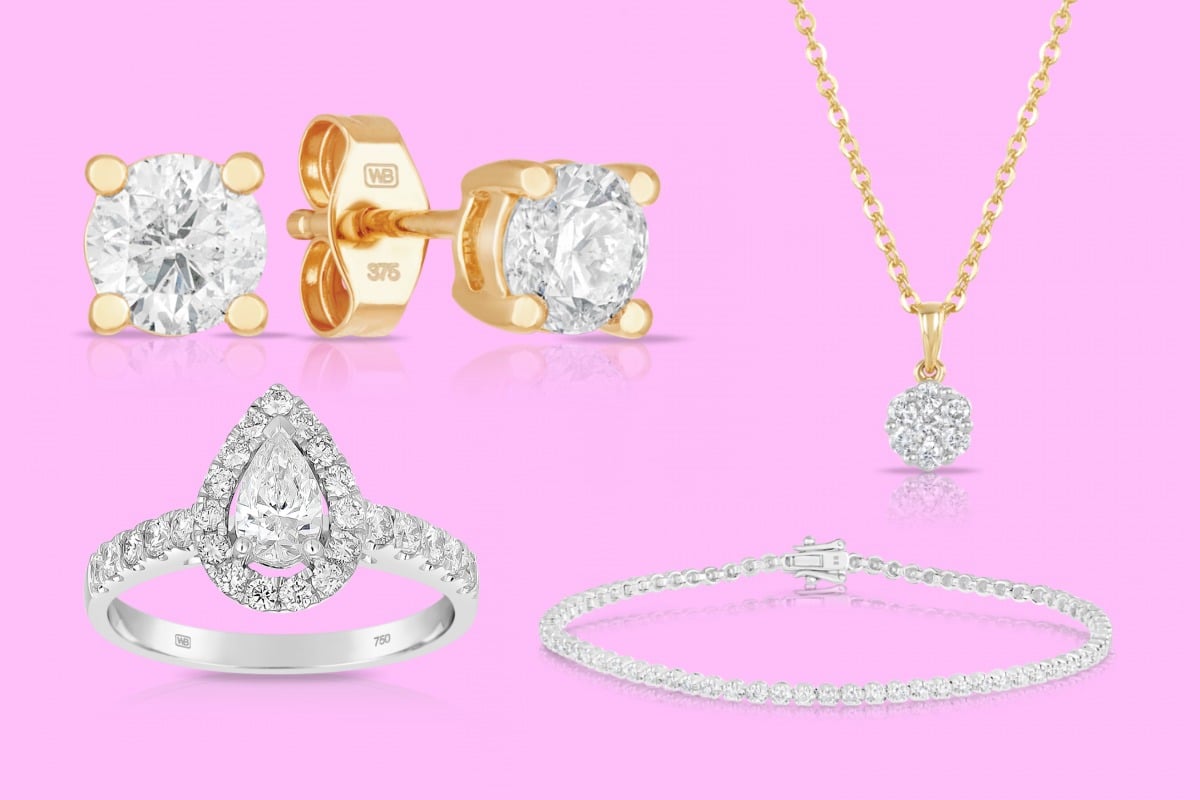 Diamonds might be a girl's best friend, but how much do you actually know about them?
Sure, they're a natural stone. They're worth a lot and they're stunning to look at. But how do you tell if a diamond is actually good quality? What do you look for when you are buying diamond jewellery? And how the heck do you take care of something so precious and expensive?
Stuart Bishop has been the CEO of Wallace Bishop Jewellers for eight years. He grew up in and around his family business, Wallace Bishop, and he knows a thing or two about jewellery, especially diamonds.
When it comes to choosing diamonds, "everyone refers back to mum and dad to find guidance in these things," Bishop told Mamamia. But with more and more 'man-made' diamonds being created, it's important to know what to look for if you are planning on making a big purchase for you, or a loved one over this Christmas period. Like these beautiful diamond stud earrings, for example.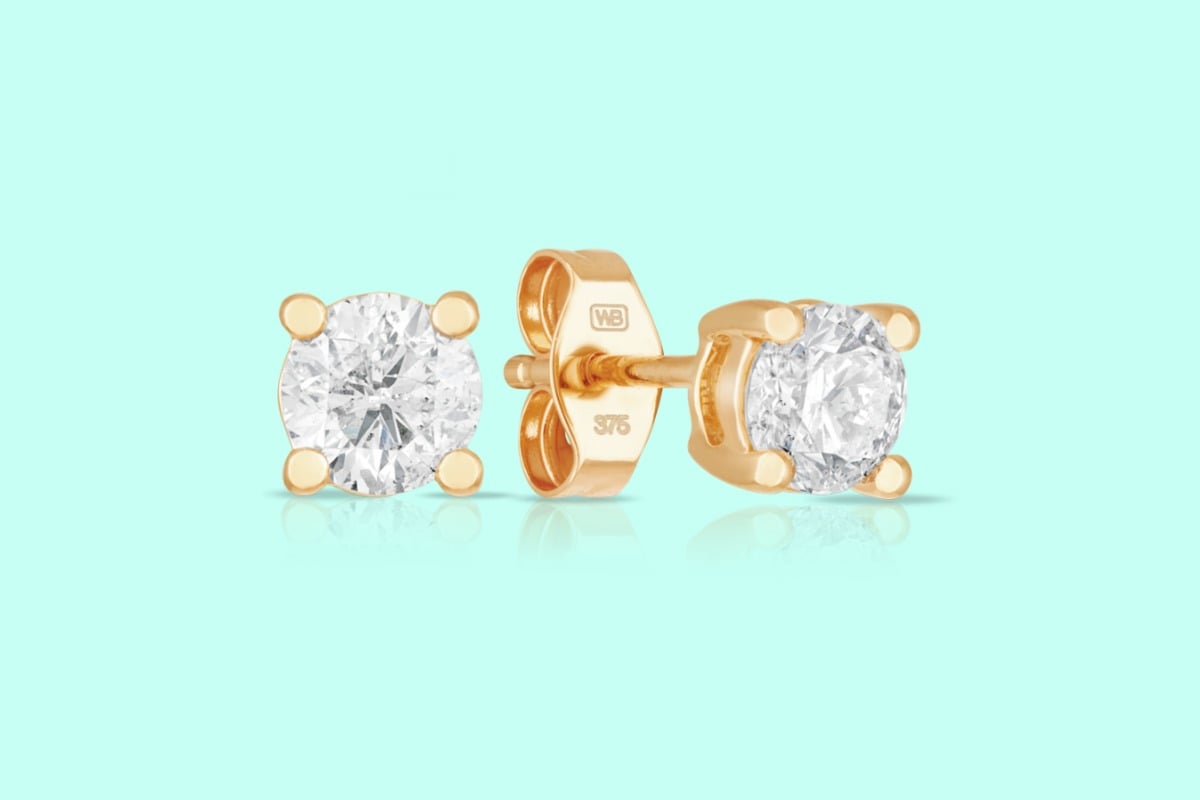 Diamond stud earrings set in 9ct Yellow Gold. Total Diamond Weight 1.00ct $1999. Image: Wallace Bishop.
Bishop believes that spotting the perfect diamond is all about the four 'Cs': Carat, clarity, colour and cut.
So before you hit the shops, here's what you have to look out for.
Carat
When people talk about carats, they're referring to the weight of the stone.
"The weight of the diamond comes from ancient Egypt where the carob seed was used as a weighing method, so one carob equals one carat," Bishop says.
"Now it's all digital, [so] little tiny diamonds are weighed in their point size and basically 100 points equals 1 carat."