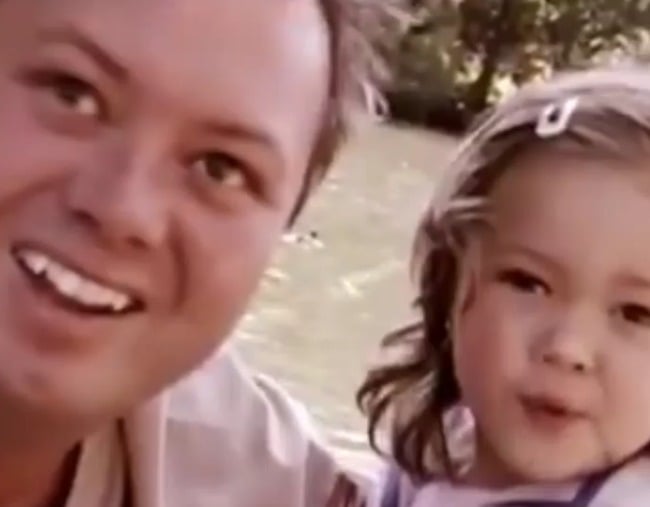 Dhakota Williams was just nine years old when her father was killed in prison.
Carl Williams, a notorious Melbourne gang leader, was murdered by a fellow inmate in the maximum security unit at Barwon Prison in April 2010.
Dhakota has rarely spoken about the moment she found out the dad she barely knew had been killed in a prison fight. But now, the 17-year-old is ready to talk.
Speaking to 60 Minutes' Liam Bartlett, Dhakota says she wants answers about her dad's violent end.
Dhakota Williams believes there's more to the story of her dad's murder…
"To this day I haven't really spoken about it," she tells Bartlett.
"I don't want anyone to think, 'Oh that's so wrong, what a silly girl', you know?
"Because I don't mean to come across that way."
At the time of his death, Williams was serving a 35-year sentence for his role in the Melbourne gangland killings.
Williams had been in and out of prison for most of his young daughter's life. His wife, Roberta, had also served time in prison for a drug conviction when Dhakota was still in nappies.
The first season of Underbelly detailed how Williams rose from a small-time criminal to one of the most notorious and dangerous gang leaders in Australian history.
On April 4, 2010, inmate Matthew Charles Johnson approached Williams in the common area of the high-security unit in Barwon Prison. He then repeatedly struck the gangland leader in the head with a part from an exercise bike.
Williams later died from a head injury sustained in the attack.
Johnson has always argued that he killed Williams before Williams could kill him. But Dhakota believes there must be more to the story.