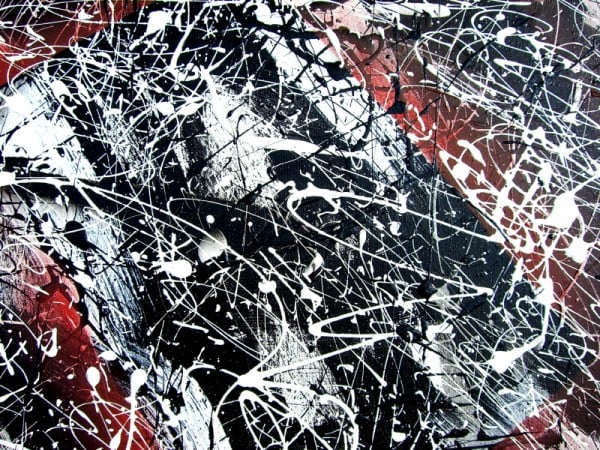 If there's anything I've learnt since becoming a parent (and there are many weird and wonderful things), it's that kids make your house a home.
And by home, I mean the place where toys go to die.
For there was a time in the not too distant past where I was a person who had bench tops you could actually see instead of sticky storage surfaces for every glue covered paddle pop stick, ribbon, non sticky sticker and egg carton-come-space shuttle creation known to man.
But since having kids I've learnt to embrace a few new, cutting edge, parent-particular design aesthetics that you may not see in the next issue of Vogue Living. 
The "my house has just been ransacked" look.
This is the kind of design aesthetic that takes the commitment and free abandon that only a young child or a stranger rifling through your belongings looking for valuables can possess. If you were to create a mood board to assist in inspiring you for this look I would encourage you to just fill it with stuff. Random stuff. Stuff you may have forgotten you owned. Stuff you perhaps wish you didn't. And a used bandaid.
Where to start: Read a book? Toss it on the floor. The rug? Doesn't need to be there so half roll, half scrunch it so that its a 3 dimensional permanent trip hazard for the unwary. To the untrained eye it might appear as though the cushions have been thrown on the floor, but that's only for those who don't possess the vision of an architectural cushion fortress or home for a mouse depending on who you ask.
Materials: Thirty thousand half completed drawings; with six of them still on the table and the rest on the floor. Along with four hundred pencils and eight texta lids of unknown origin.
If the police come to your house they'll think you've been broken into and you should probably just go with that, it means you're doing it right. The beauty of this look is that it can happen in the blink of an eye. One minute you can have a perfectly tidy and habitable space, and the next minute… Ransacked chic.
Key phrases to keep in mind when implementing this look include, but are not limited to "my washing basket just exploded", "I didn't like those curtains anyway" and "I had no idea that was a permanent marker".
The panic room.
This is an absolute essential for the floor plan of any family home. This is the room where you quickly shove all the washing baskets, empty nappy boxes, superfluous shoes, hats, handbags, paperwork, tupperware that doesn't belong to you, beanbags, and cardboard that didn't fit into the recycle bin this week, when someone you weren't expecting rings the doorbell and you fly into a frenzied panic of "what the fuck are they even doing here" related freak outs.